Update: Or Yahoo could release their official update to include X64 update a day after, that works too.
It took Yahoo almost 12 months to deliver a pre-beta build of its Yahoo Messenger for Windows Vista with hardly any features but worst of all, isn't even compatible 64-bit Windows. In contrast, it took just a little over an hour for a hobby software developer to write a patch making it so.
I don't know what sort of show they're running over at Yahoo, but they seem to partying and spraying champagne over live electronics more than writing code by the looks of things.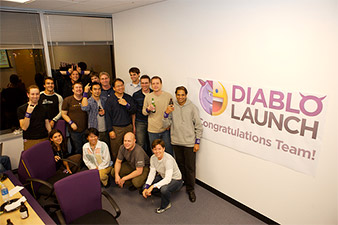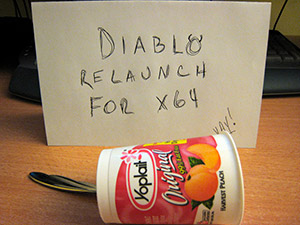 (Left) Photo from the official Yahoo launch party with
sandwich and cookies
.
(Right) Photo from the unofficial X64 launch party with yogurt.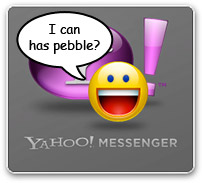 Rafael Rivera Jr., who some users might be familiar with for his work patching Microsoft's UXTheme library for Windows, took a good look at Yahoo Messenger's executables to figure out why it did not work on X64.
First of all, the installer actually prevents the user from even progressing in the install if it detects its run on an X64 machine. To get around this problem, users can download the actual installation files from Yahoo itself. After the installation completes, if you try to run the application it will halt with an error immediately after the splash screen. As it turns out, it's not as serious as it sounds.
The root of the problem is that the application was compiled incorrectly. Rafael has the technical explanation, but to put it simply Windows throws a boulder at it when all it needs is a pebble. The fix basically patches the application so it tells Windows "I can has pebble?", give or take some quantum mechanics.
In summary, to get Yahoo Messenger for Windows Vista (build 2007/11/30 420) working on your X64 machine:
Download Rafael's patch
(You can find the file in the folder "other-patches")
Extract the patch to the installation directory
(default: %USERPROFILE%/AppData/Local/Yahoo!/Messenger for Vista)
Run "Wizard.cmd" in the directory
So now I have to ask why 16 full-time Yahoo employees (counted from photos) couldn't figure this out in twelve months. Writing X64-compatible applications should a be given in this day and age. And it's not even like this is a major design problem preventing it to work, it's just a stupid oversight ticking a checkbox or two when compiling the code.
If yesterday's disappointing release wasn't enough, now I've lost hope for the success of this project in general.