I've been more than fortunate enough to have had the opportunity to attend so many fun events, meet so many great people and play with the latest cool gadgets as a result of this blog, I really owe it to everybody that's supported me. This month Google AdSense has served me particularly well thanks to an appearance by a special somebody at CES which drew enough traffic for me to generate a nice chunk of above-average advertising revenue.
I've decided not to keep the money because it's simply not fair to profit so much from someone else's hard work. In return, I want to give you all the opportunity to help me help the less fortunate people in underdeveloped countries.
Some of you might have heard of the term microfinancing, which is basically providing financial services to the very poor that most banks would otherwise neglect. One of the most exciting aspect of microfinancing is microloans or microcredit. Think of loans but instead of thousands of dollars, think hundreds. That may not seem practical in developed nations, but are great sums of money elsewhere.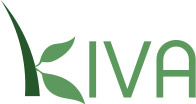 One of the organizations which connect microlenders to entrepreneurs around the world is Kiva. This is a non-profit organization which has been endorsed by the likes of Bill Clinton and Oprah Winfrey. Microfinancing institutions all around the world collect profiles of local entrepreneurs who are in need of microcredit and posts their profiles to Kiva. Then via PayPal, anyone can lend money to these hopeful entrepreneurs from as little as little as $25.
Kiva is not a charity – you can't buy people out of poverty. Instead, these entrepreneurs are obligated to repay the loans when they make a profit. The money then could then be withdrawn or re-loaned to another entrepreneur.
I encourage everyone to check out Kiva for themselves and this is where I need your help. Currently listed on Kiva are 84 (and growing) business profiles which are in need of loans.
I have a total of $500 $600 I want to lend.
Want to support as many businesses as possible.
Minimum loan per business is $25, thus maximum of 20 24 businesses.
Want you to suggest me businesses to loan to.
I hope everyone could browse the list of businesses profiles on the site, and recommend to me one or more profiles you think I should lend to including a short note why you think it would be a good choice. If there are duplicates, I'll loan the amount as many times it was suggested.
In the long run, hopefully most of the money will be repaid which means there'll be more opportunities to loan again. If this trial is successful, I hope to do more of these in the future with the advertising revenue on this site.
Update: What the heck, let's throw RSS ad revenue in there too. Increased amount to $600.
Here's a tally of the loans so far.