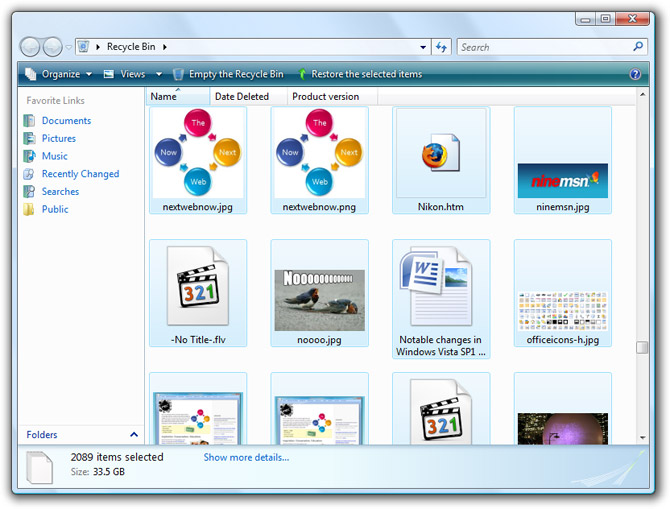 Ever since I've had more than 500GB of hard drive space, I've started collecting trash – that is, not clearing the Recycle Bin. My current Recycle Bin hasn't been cleared since late December of 2007, and it's bulging at over 33GB. On my laptop which has barely 40GB of free space, I clear my bin almost every day. But on my desktop, I've gotten into this habit of keeping things in there under the assumption one day something in there might prove useful once again. So far, I've only had a few encounters where that's proven useful.
You always see these current affair stories on TV about people who fill their houses with trash, and it's disgusting of course. Even though I'm quite an impulsive cleaner in reality, I'm beginning to wonder if I'm having the same problem now, in the digital sense. I have so much hard drive space, I can literally keep everything I've ever stored on there, without deleting it. That's quite a scary thought.
Does anyone else have this problem? How big is your Recycle Bin and how long do you keep stuff in there?