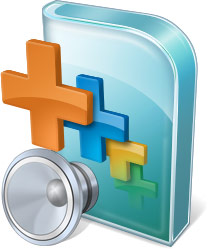 By now most of you have probably read about the next wave of Ultimate Extras rumored to be arriving somewhere between now and the distant future. First uncovered by Steven Bink on the recently launched UltimatePC.com website and later removed, was a list of new content for Vista Ultimate extras which has since been confirmed by many official sources at Microsoft. They include "an original game, enhancements to Movie Maker and DVD Maker, additional Windows DreamScenes, screen savers and sound schemes".
Today, some of those sound schemes were leaked to me by an anonymous and disgruntled Microsoft employee who did this out of frustration at the lack of transparency in the Ultimate Extras program.
In the email he writes, "what's interesting is that not only did Microsoft bring back Robert Fripp who contributed to the original Vista sound design to work on these new sounds, but also the talent of Ben Burtt who is a notable sound editor and designer famous for his work in the Star Wars movies – most memorably R2D2's voice and the lightsaber sound effects." By sampling a few of the sounds, Ben's contribution can be quite easily identified and adds a very unique touch on each.
Without further ado, you can download the ZIP (674kb) of the sound files here. The files are named in the same format as the original Vista sound files (%systemroot%\Media\) so you can copy and paste them directly over your existing files if you're happy with them. Having said that I encourage you to keep copies of the original sounds should you ever get sick of these.
It should be noted that this download is not the complete sound scheme package you will receive via Ultimate Extras – many of the sounds have not been finalized, but this gives you a pretty good idea of what to expect in the coming months (*crosses fingers*). I'm personally a big fan of the new UAC sound.