[flv:readabookatwork.flv 480 360]
This is probably the best use of a Windows desktop clone ever. Colenso BBDO, a New Zealand advertising agency (who have done some really spectacular work) came up with this innovative idea to disguise literature as PowerPoint presentations to encourage people reading at work (without being told off) on behalf of the New Zealand Book Council.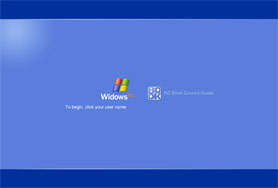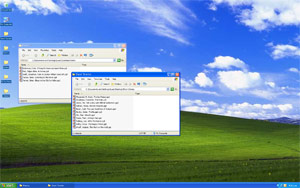 The result, is a Windows XP clone presented in a fullscreen Flash application complete with a login screen, start menu, folders and windows. After you've browsed the titles available categorized by genre as folders, double clicking on them will launch a full-screen slideshow in the style of a PowerPoint presentation. Here's where it takes it to the next level. The text is divided amongst the headings, subheadings, paragraphs, bullet points and even diagrams. Everyone around you would be none the wiser.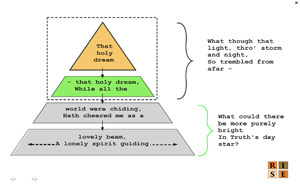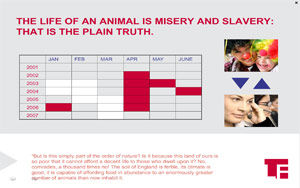 Even if you're not at work, take a quick look at "Read at Work". Where this concept falls short is if your workplace uses Windows Vista, the fake Windows XP desktop would be a dead giveaway, but apparently none do anyway.