Holy cow. If you thought Microsoft Office 2007 Ultimate was divine, wait till you see this. A Korean religious goods internet retailer appropriated called "GODpeople Mall" is now selling a version of Microsoft Office 2007 they call the Microsoft Church Package. Below is the ad from their website illustrating the product.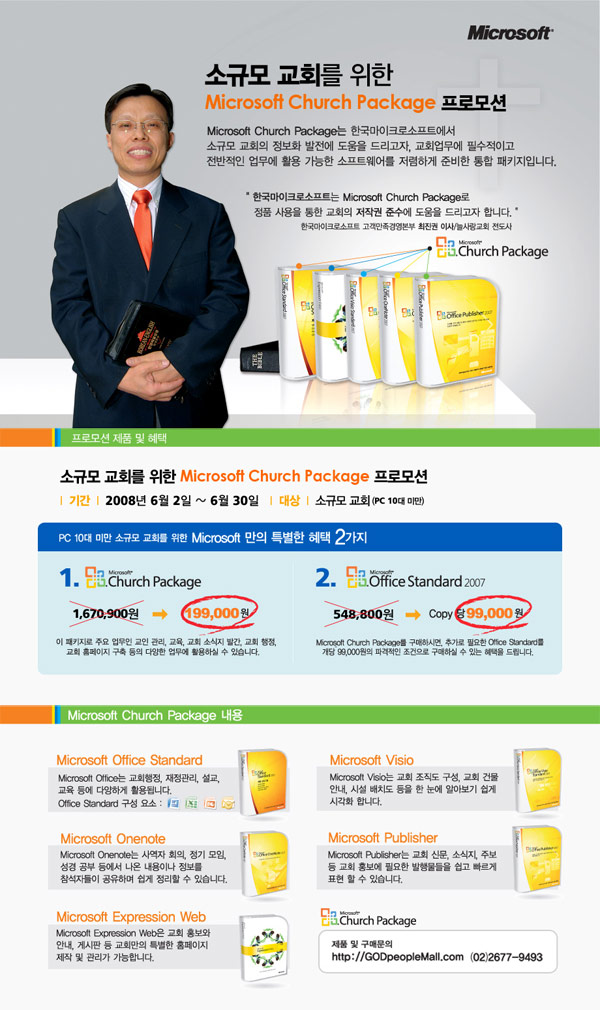 I don't understand any Korean so I won't be able to interpret their description of the product which I'm sure makes a lot of sense, but the bible does not seem to come with the package which is a bit of a shame. On the same note, not too sure how Visio fits in the picture. Having said that, the bottom illustration indicates a price discount of an almost sinful 90%.
Having had a quick look on the Microsoft Korea website, I couldn't find any references to this package so it is my assumption that this has not been officially endorsed but a mere bundle put together by retailer. Smart move nevertheless.