Everyone by now has probably heard of or looked at the Mojave experiment, a grassroots marketing campaign by Microsoft to combat the negative image around Windows Vista. Some like it, some people think it's flawed, but whatever you think of it you have to admit it's a pretty smart idea. "But why is it faster" is great advertising no matter how you look at it.
That's where Bradley and Montgomery comes in. B&M is the advertising agency behind Mojave but this is not the first time they've worked with Microsoft. Here's a few other nuggets from their portfolio.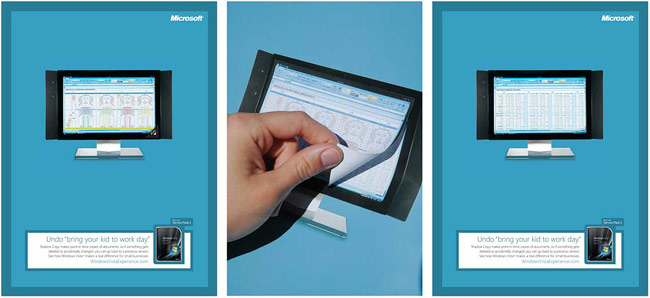 An interactive print ad to demo the "previous versions" restore functionality in Windows Vista.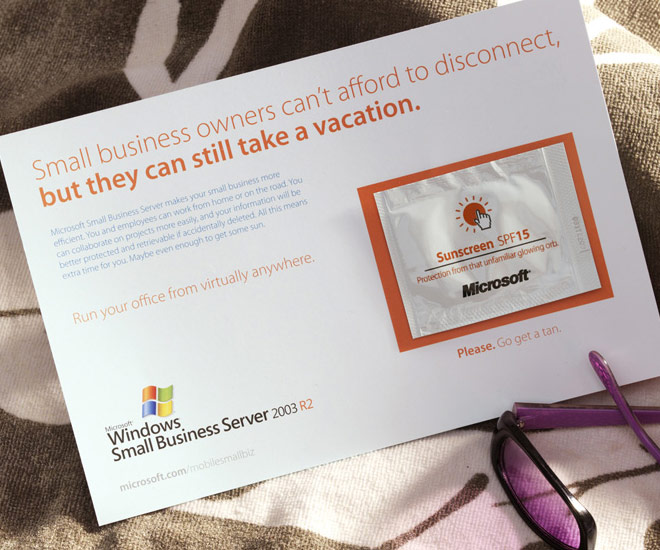 A witty and functional print ad for Windows Small Business Server.
[flv:theroleplayer.flv 512 272]
[flv:themusicians.flv 512 272]
Video segments from a series of "not-so-serious" ads for Office Live.
I definitely like how these guys think.