It's probably safe to bet that all of Microsoft's online operations doesn't run off a single server in the basement of Gates' house (on the other hand Apple's MobileMe might actually be running in Jobs' basement), so how many servers do Microsoft actually have? Microsoft never says and no one seems to know for sure except the few numbers thrown around including a notable "10,000 new servers a month", however, a recent promotional video produced by Microsoft's Environmental Sustainability group may have accidentally spilled the beans.
The following screencaps are from taken from the video Q&A with Rob Bernard, Chief Environmental Strategist, at 2min 29sec to 2min 35sec for those of you playing at home.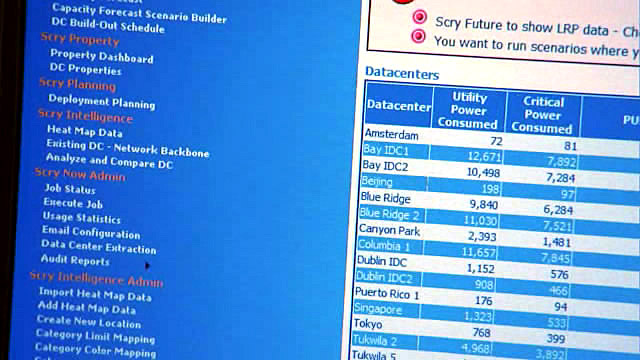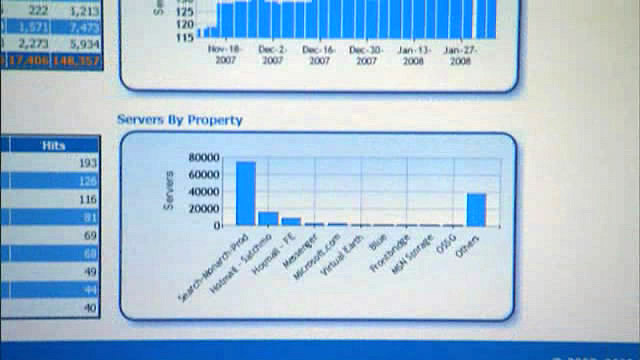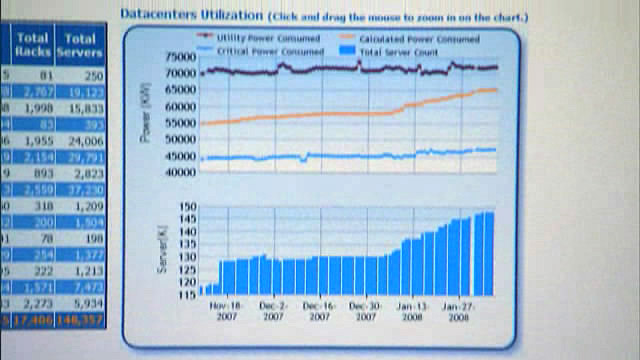 Some quick stats gathered from the above clippings: 15 datacenters hosting 148,357 servers sitting on 17,406 racks consuming 72,500KW of utility power as of the end of January 2008 (as indicated by the bar chart). If you're a bit of a imperial measurement person, that's 97,000 horsepower. So the next time you visit Live Search, think of the horses.
On the same page there's also an interesting graph showing the distribution of servers per "property". Live Search is in the clear lead with approximately 75,000 (50%) of the servers pushing out those less-than-desirable search results, followed by Hotmail. The other notable property occupying a large chunk of the servers would be "other" (appropriately named), which one could assume be dedicated to XBOX Live services and the like.
Assuming these statistics are real and accurate, then at the growth rate of 10,000 servers a month Microsoft should be at 218,000 servers at the end of August 08. A mind-blowing number. They're going to need more horses.