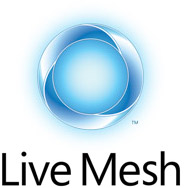 If you think Live Mesh is just about syncing some TPS reports across a couple of computers and maybe a mobile phone or two then you're a very narrow-minded person.
Bit and pieces of information about what else Mesh can do has been scattered around various Channel9 videos like this one with Ori Amiga all the way back in April, but I wanted to see where they're at now so I lurked around the Live Mesh booth last week at the Microsoft TechEd Australia conference.
Fortunately my good charms paid off when Angus Logan – Senior Technical Program Manager for Windows Live Platform – gave me a quick but satisfying peek into the world of applications running on the Live Mesh platform coming soon to both end-users and developers.
Please bear in mind any of the following is subject to change and your mileage may vary.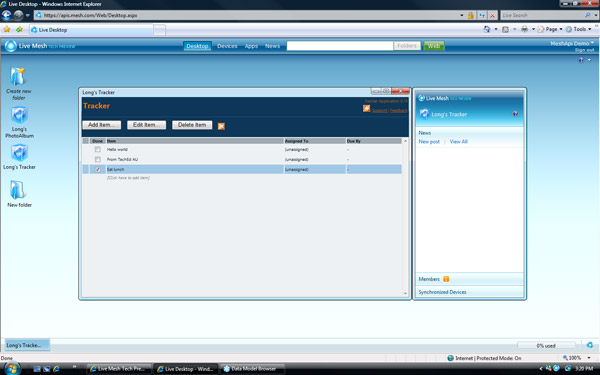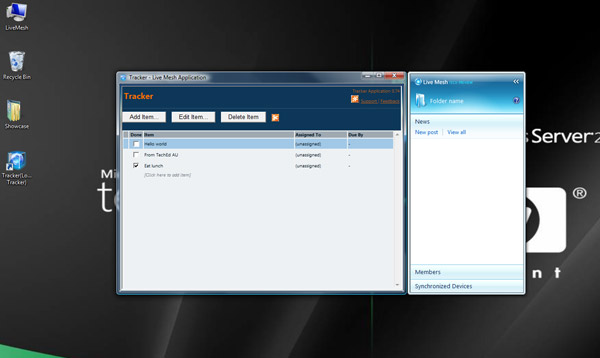 As you can see from the above screenshots, the same demo Mesh application "Tracker" – a simple to-do list app can be run from both the Mesh desktop in the browser and on the actual Windows desktop as a (sort of) real application. To achieve this run-everywhere application experience, the Mesh apps on the desktop actually run inside a chromeless Internet Explorer wrapper provided by the Mesh Operating Environment (version 0.9.3104.1 for those of you playing at home). Ignore the bug with the Mesh panel on the desktop thinking it's a folder.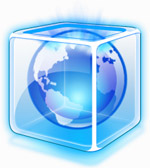 Not only can you have the same application run in multiple devices and even just inside a web browser, it also syncs data across all devices autonomously thanks to the underlying Mesh framework. Furthermore even if the network is unavailable, due of the way Mesh manages data, the application's data and the application itself will still be available with the latest version of the data it was able to sync.
Now obviously a to-do list application is a pretty straightforward example of where synchronicity might be useful, but imagine where this could go. Having heard some people talk about just how difficult it is to move a music library from one computer to another, imagine storing your entire music collection on Mesh and managing it with a Mesh application allowing you to enjoy and manipulate the same library and playlists across all devices wherever you are, even if you're at a friends' house with just a browser.
For the programming-minded amongst us who can't wait to get their hands dirty, then keep your eyes locked on Microsoft's Professional Developers Conference in late October where the Live Mesh SDK should be making an appearance.