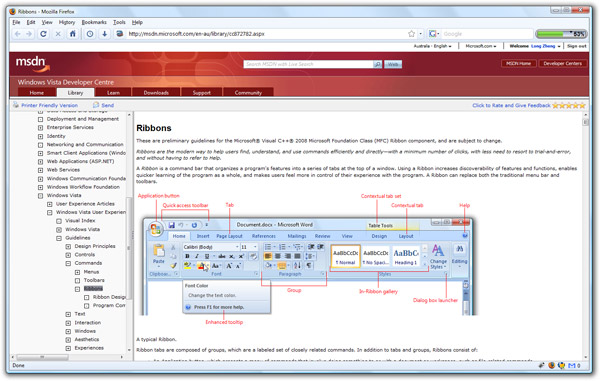 Microsoft's official Windows User Experience Interaction Guidelines, or more affectionately known as the "UX Guide", has had a recent October 10 makeover. Topics added in this update include "Ribbons", touch computing, pen computing and printing.
Of most interest is the article dedicated to Ribbons, explaining to developers how to design a great Ribbon experience in their own application, but probably more importantly when to and when not to use a Ribbon. The Touch article also provides some insightful tips to developing a user-interface that is touch friendly.
Considering Windows "technically 6.1 but doesn't sound cool enough" 7 just happens to make advances in both the Ribbon (with "Scenic") and touch computing, definitely a recommend read for developers if you want to be a step ahead.
For example, here's how not to make a calculator with Ribbon.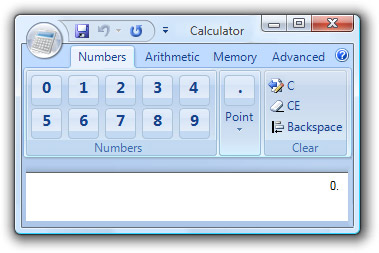 On the other hand, there's an interesting screenshot of a "touch version" of Calculator. Personally compared to the version in Vista (right), even looks better.