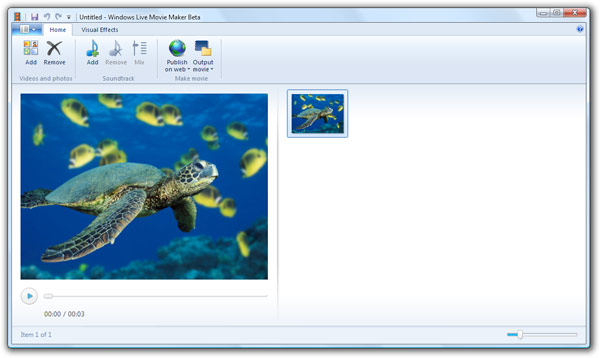 It looks like the much anticipated new user-interface platform for Windows 7 and Windows Live Wave 3 applications is being called "Windows Scenic", if the recently available Windows Live Wave 3 Movie Maker and leaked screenshot of Windows 7's Paint application is any indication. They are both built with one and the same UI framework.
Several months ago there were indications Microsoft was working on an Office 2007 Ribbon-inspired interface for Windows 7 which at the time sounded bizarre and is still today. How it is implemented in "Scenic" is literally stripping the Ribbon out of Office. In fact so literal Scenic's DLLs include resources from Office 2007 Beta 2 and the existence of a "Ribbon menu" as noted below,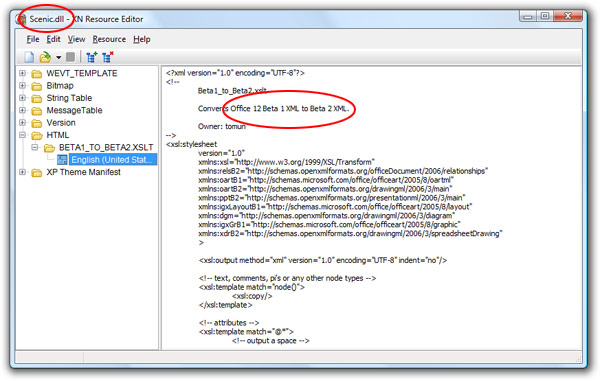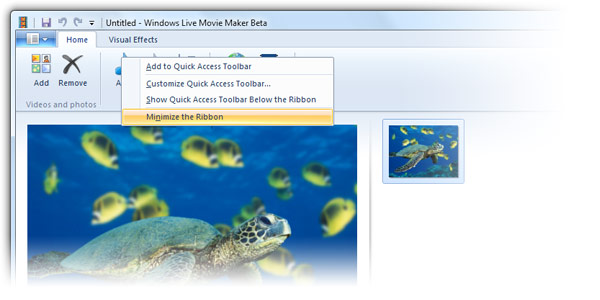 However, it's not exactly the same either. The major difference between Ribbon and Scenic being the lack of an Orb in Scenic who's file menu is instead a button next to the first tab that works identical otherwise.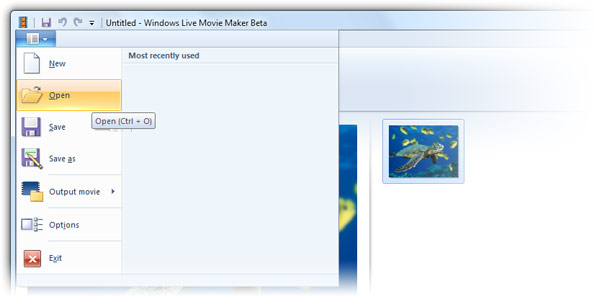 Now some quick thoughts about Scenic. Having a native Ribbon interface library in Windows is probably a good idea to reduce the number of not-quite-right third-party Ribbon implementations that's out there, delivering more consistent experiences should developers choose to use such an UI. In addition, the Ribbon also delivers a few extra useful UI controls like divided and separated buttons in the toolbar as well as preview galleries to select between themes and designs.
On the other hand, do applications like Paint and Live Movie Maker really need a Ribbon? Office 2007 only had it because it had a bazillion functions. How many does Paint have? For example in Live Movie Maker, there's only two extra 'blocks' in the "Visual Effects" tab which could have fit perfectly in a single menu without a tab. It feels a little like they're doing it just because they can and that might just be the Achilles heel.