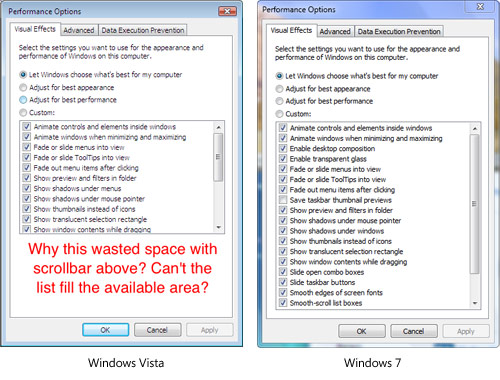 I don't think I need to say much more, the picture pretty much speaks for itself. I want to thank "murdocdv" and everyone else who has submitted and voted on over one thousand submissions on Aero Taskforce so far.
If you have doubts on whether or not your feedback is heard, the Microsoft developers I met at PDC have all told me a resounding "yes". On that note, I encourage everyone who has a copy of Windows 7 to head over to the Windows 7 Taskforce. Of course I'd also encourage everyone to use the built-in feedback tool as well.
Now that Windows 7 is officially revealed, over the next couple of days I'm going to try to get Microsoft developers more involved in this project – getting them to mark things as "going to fix", "not going to fix" or "fixed". Hopefully that will mean more immediate responses on your feedback.