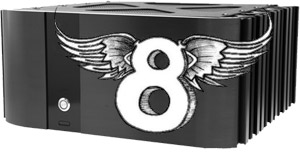 Now seems to be an awfully good time to be a student. If the HP Magic Giveaway has got your heart pumping for some high-stake freebies and you're currently enrolled in a higher education (college, university or technical school) institution, then Max Zuckerman from Microsoft's student Channel8 community has an offer for you.
The competition, now in its second year, involves Max putting together a killer PC system (this year a Media Center) with components suggested (and sometimes disputed) by the community. The selfless guy then gives the finished system to one lucky random winner from the pool of users who contributed at least a comment. Not bad since all you do is suggest the most expensive components you can find. Microsoft's paying right?
So far they've picked a case, CPU and motherboard. Currently discussing memory.
Students from any country can participate. Head over to the Channel8 site for more details.