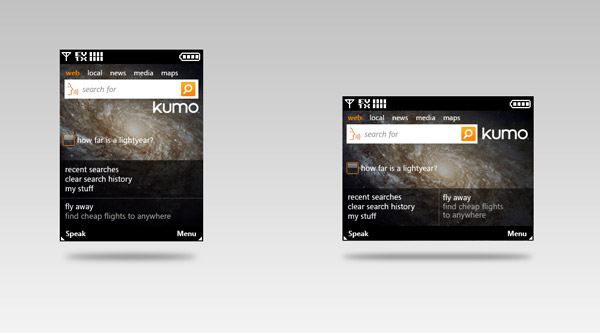 The Live Search mobile application, although as crippled it is outside of the United States, is still a very cool mobile search application that featured intelligent voice search and location-based search capabilities only recently Google could match on the iPhone Google app. Now that Bing has taken over Live Search, a the mobile application is said to be coming "very soon". Here's a couple details about it I picked up from a Microsoft presentation.
The new Bing mobile application appears to be a little more than just a simple rebranding of the old Live Search application. For starters, the client is expanding beyond just Windows Mobile and Blackberry to include the Sidekick and BREW-supported phones, where it is said to ship natively on all Verizon BREW phones starting November. Furthermore, the service will also expand to the European market with local content available for the UK, France and Italy. All of this was initially planned to launch between August and September, which may or has not changed.
The design of the application is also likely to be changed to incorporate some of the new design elements from Bing. Here are a couple screen concepts from late April this year.