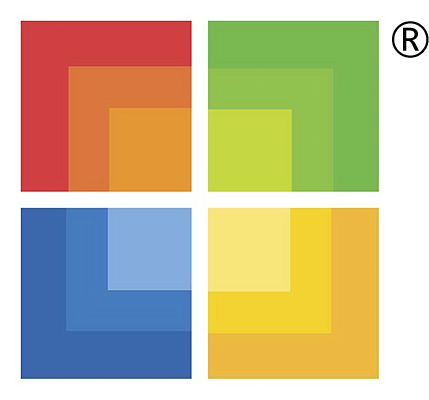 A fortnight ago, detailed plans of the long anticipated Microsoft Store were revealed in all its theoretical glory when Gizmodo published over 50 slides from a Powerpoint presentation prepared by the project's consultancy firm.
At the time, Microsoft acknowledged the plans but insists the plans are early prototypes and have not been finalized. Now it appears they've made up their minds on at least one thing, the logo, having just filed it last week at the United States Patent and Trademark Office.
The design, which bears very strong resemblance to the Windows logo in both color and form, is registered to cover a multitude of goods and services including "retail store services and online retail services featuring computers, computer hardware, software, computer games, computer peripherals, portable music players and accessories, personal digital assistants, cell phones and accessories, video game consoles and accessories, webcams, books, clothing, back packs, messenger bags, computer bags and novelty items".
I wonder if "novelty items" include the kitchen sink.