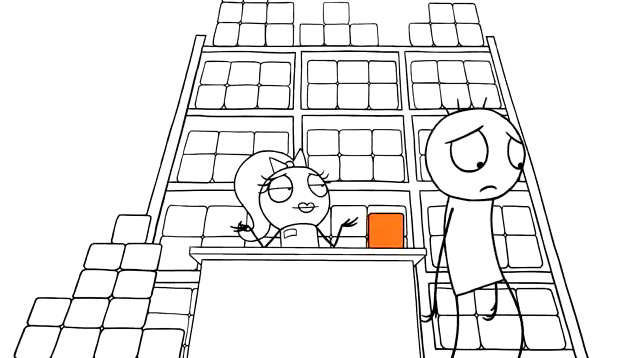 The competition between the Windows Marketplace for Mobile and the Apple App Store is heating up as Microsoft appears to have pulled a small punch at Apple and the controversy surrounding the rejection of applications in the iPhone App Store.
During the second and latest video to be released for the Windows Mobile Race to Market Challenge dubbed "The Race", a scene appears in which a stick-figure developer walks into what is clearly to be interpreted as an "application store" only to have the pretentious-looking store staff (standing infront of a shelf full of other applications) reject his shiny new application.
If that wasn't obvious enough, on top of all this the voiceover can be heard saying "If you want your app to do well, you've got to set it up for success. That means learning from experience, knowing when you could do better." (emphasis added).
Whilst competition is always a good thing, I do find it somewhat hypocritical of Microsoft to highlight this when they know very well they could face the same criticism for disproving applications in the Windows Marketplace for Mobile.
And if it's any indication of what's to come, I've come across internal Microsoft documents that shows an outright ban on turn-by-turn navigation applications in the Marketplace. (Of course Windows Mobile has the advantage of being able to load applications via other methods). Update: A Microsoft representative has assured me turn-by-turn GPS navigation applications are not prohibited, contrary to the internal documentation.
It would be all too ironic and not entirely inconceivable to see Microsoft falling down the same rabbit hole which they've so prominently pointed out.
The original video is embedded below for your convenience.