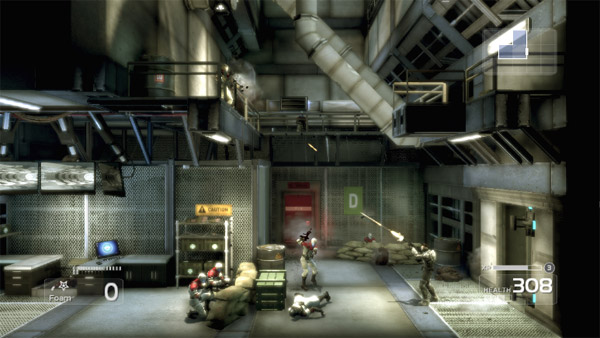 Last week at Microsoft TechEd Australia I got my hands on thirty giant playing cards. And yes, it's as fun as it looks. The cards of course are redeemable XBOX Live Game Downloads for the much-raved XBOX 360 game Shadow Complex, a 2.5D side-scroller that combines the eye-candy of the Unreal 3 engine and the nostalgia of Contra. What a sweet combination it is.
Although as much as I'd like to own thirty XBOX 360s, I don't, which means I'm giving all these copies of Shadow Complex away to thirty (30) lucky gamers. To keep things simple, just submit your name and email address here within the next 48 hours (ends 17 Sept Australian Eastern Standards Time).
The competition is open to anyone around the world (still looking at you Zune) who has an internet-connected XBOX 360 (game is a 850MB download).
Now that's not too complex, is it? 😉
Update: Entries closed with over 600 submissions. Winners should be receiving a code in their email in the next couple of days – its a painful process tearing the tabs off each card. (I'll also be trying to score more download codes to make the odds a little better)