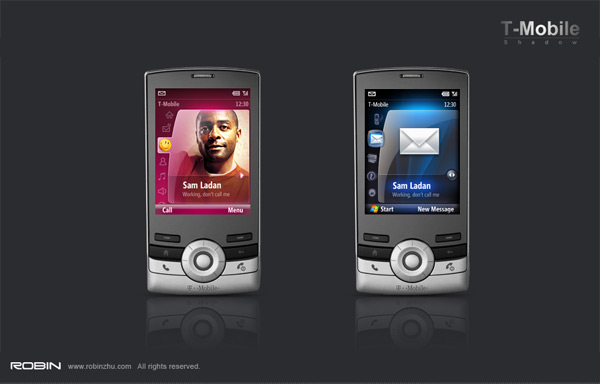 If you've been hoping Windows Mobile 7 will bring unification to the user experience of the Windows Phones ecosystem then you should give up and go home immediately.
A recent Microsoft job advertisement signals that the Windows Mobile team will not only support the layer of custom interfaces on most Windows Phones today at an OEM level but will even help create custom interfaces for individual operators comes Windows Mobile 7.
The final responsibility of our group will be working with mobile operators to deliver a unique windows mobile experience that seamlessly integrates the mobile operator's services (such as voicemail services, video-on-demand services, and navigation services for instance). Microsoft experimented with this back in 2007 with the introduction of the T-Mobile Shadow. That was a great success and with WM7 we will be expanding this effort to more operators. Because of this we will be working heavily on creating custom user interfaces, so passion around UI and graphics programming is a must.
The T-Mobile Shadow was one of the first documented cases where Microsoft not only worked with the operator to design new hardware but actually created a custom-tailored interface in-house to promote some operator-specific services and functionality. Obviously it must have worked out pretty great for T-Mobile and Microsoft they want to do it again with even more operators.
In my opinion, this practice has both advantages and disadvantages. On one hand, every OEM and operator in the ecosystem wants to differentiate their product and this allows them an easy way to do so without resorting to changing the hardware which is more expensive. At the same time however it also means the same device across operators and all devices under the Windows Phone brand will have even less in common – adding more complexity to an already diluted ecosystem.
My fear with such customizations is that eventually the "Windows Phone" will water down to mean nothing more than "Windows Embedded" means for embedded devices – sure it runs Windows CE but you wouldn't be able to tell (like the Zune HD) and wouldn't care less. Sure consumers might not care either but it doesn't make much of a brand if it's everything and anything.
Update: Hat tip to MobileTechWorld for noticing this 3 months ago.