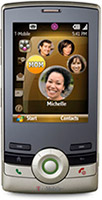 There was a lot of talk last week about the T-Mobile Shadow (a.k.a. HTC Juno) user interface, some couldn't believe it was still Windows Mobile. The Shadow sports a new homescreen codenamed "Neo" designed by Microsoft in collaboration with HTC and T-Mobile to make the mobile user-experience friendlier. The group at Microsoft responsible for the design is the Advanced Technology Center (ATC) in Beijing China. It's a little known fact they also worked on the user interface for the Microsoft Surface.
Whilst most of the news coverage and reviews about the Shadow talk a lot about the new interface, there are some less-than-desirable pictures of the interface itself. Which is why I went straight to the source to get some high-resolution screenshots and concept images of the "Neo" interface. They look so much better than the photos.
Now only if they paid as much attention to every Windows Mobile phone instead of just this one. But one step forward is better than not moving at all. I have high hopes for Windows Mobile 7.