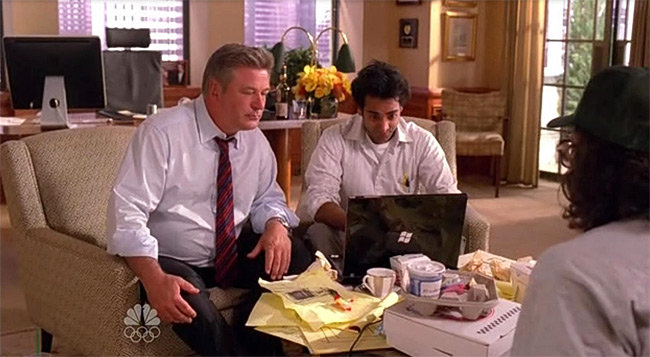 In the latest episode of the "30 Rock", the TV show apparently synonymous with product placements and especially Apple products, a black laptop computer with a standout white Windows logo branding makes a brief but comical appearance.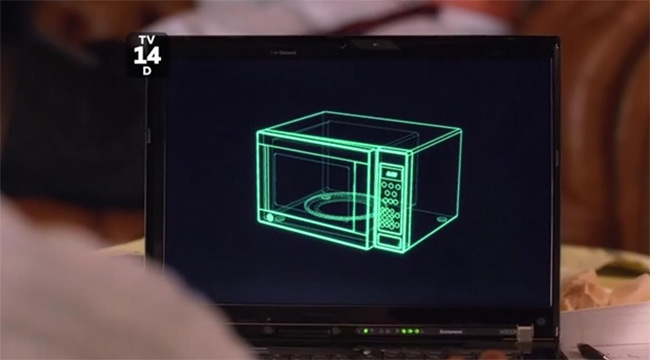 According to Will who sent in the screencaps from the episode, the laptop was used to design a new "super microwave" as a money-making scheme for General Electric, however by the end of the design process the product had evolved into more or less a car with four doors, wheels and a radio. A divergence only possible on a PC I'd imagine.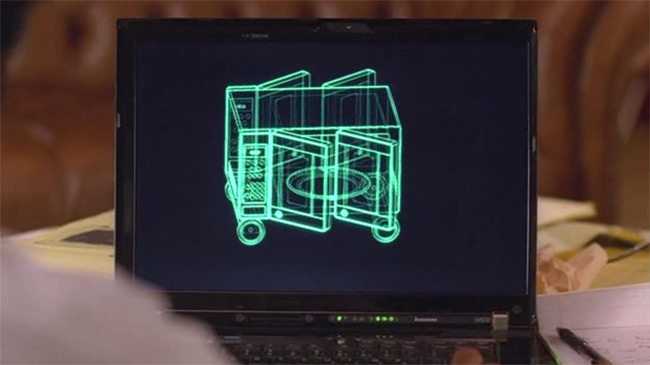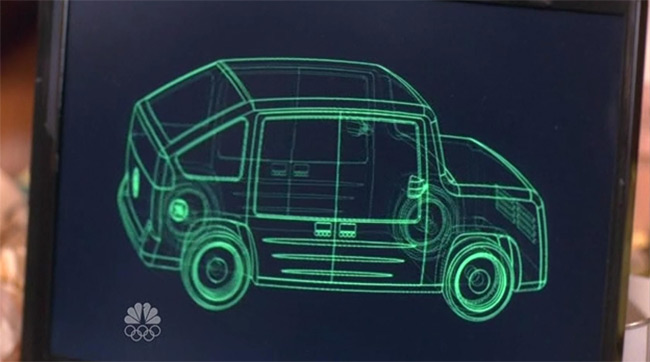 A brief shot from the front view of the laptop identifies the laptop as a Lenovo ThinkPad W500.