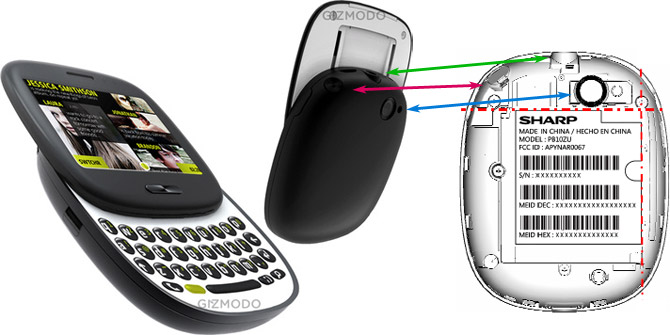 An amphibious creature has been caught sneaking in the Federal Communication Commissions by ZuneBoards.com which has been identified to be strikingly similar to a device that's hot in the minds of everyone following Windows Mobile 7 and the Zune, the rumored Project Pink "Turtle" phone.
Using CSI-caliber pixel forensics, the details from the FCC filing diagram match feature-for-feature to the renders of the device leaked by Gizmodo last year. Sharp who has submitted this application and is also manufacturing the device was also responsible for producing the Danger Sidekick device which Microsoft acquired.
Besides the device being identified as a "slide dual-band CDMA phone with Bluetooth/WLAN" and having passed FCC authorization so it won't melt the brains of its users, not much else can be gathered from this sighting, like it's USB ID. Nevertheless, I'm sure Microsoft will have more to say about this pebble phone in the days to come.