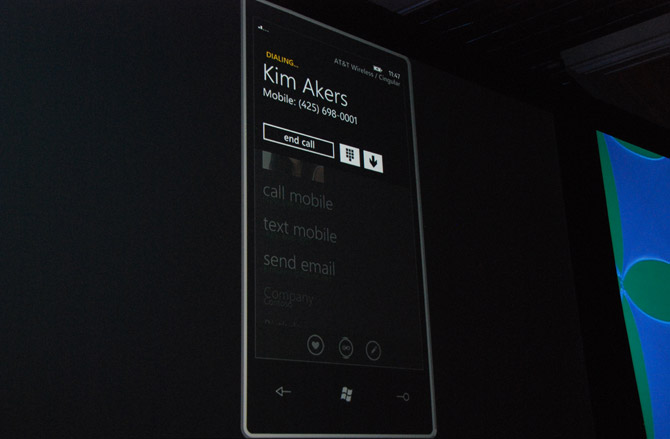 In the first of many Windows Phone 7 Series sessions here at Microsoft MIX10, Joe Belfiore showed off more details of the phone operating system that hasn't been shown publically before.
Obviously being a phone, one point of focus was the actual calling experience. Making a call brings up an overlay that sits on top of the previous screen faded out, a nice touch over replacing the entire screen to provide some context of what you were looking at, a related email for example.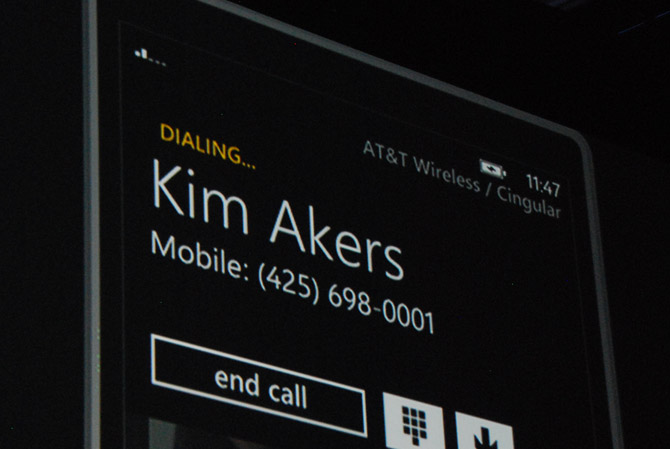 Those wondering where the usual status icons are – cell signal and provider name for example – it turns out they only appear when used. For example, when internet connectivity is used, the WiFi icon appears. As such, the signal and provider only appears when in a call.