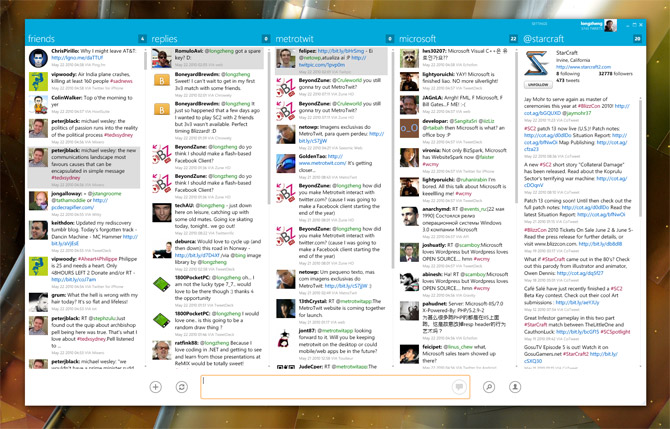 For over a month now, I have been working with two Aussie developers (David Golden and Winston Pang) on my first WPF software project, MetroTwit. Although we've kept much of our work to ourselves, an interesting event occurred yesterday that amused us and made us extremely eager to show off what we've been able to achieve with just a couple hours a night.
Recently, I have been inviting a small number of people to try out an early version of MetroTwit which is undeniably buggy but showed off enough to give people an idea of where we're going to gather reactions and feedback.
To make sure this was manageable (since we wanted to focus on features and not bug fixes), we added a primitive authorization check to prevent it from accidentally spreading. Although we know some people have been keeping a close eye on MetroTwit, we underestimated just how desperate they were.
Yesterday while we were looking over the Twitter feed for "MetroTwit", we noticed a link to a blog who claimed "exclusive" images of MetroTwit. And lo and behold, he actually figured out our private download site URL (it wasn't very hard to guess) and put in the effort to bypass our authorization check so he could play with it. By the looks of his enthusiasm, I like to think he's impressed. 🙂
We've made a lot of progress since those builds and are very close to a wider technical bug-bash beta before our public release. If you're interested in checking it out (without having to crack it), sign up below and we'll ping you as soon as it's ready. I look forward to hearing what you all think.
Update: Registration to technical beta now closed.