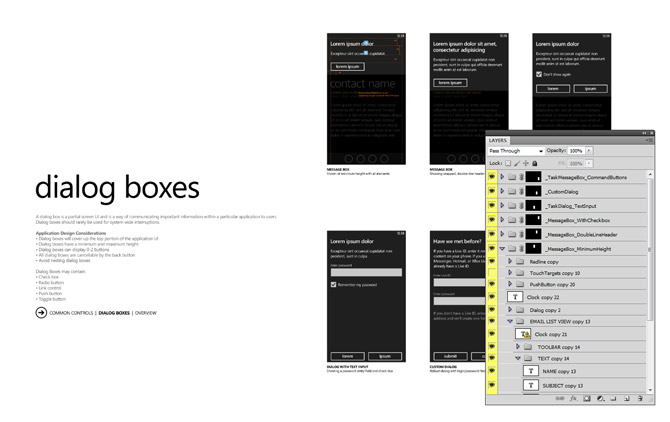 It looks like Microsoft is not just making the Windows Phone 7 application development experience easy for developers, but it turns out designers have most of their job cut out for them. If you need to mock up an application UI for Windows Phone 7, it's now as easy as mashing up some Photoshop files from the "Design Templates for Windows Phone 7" resource.
Since finding useful information on MSDN is practically a treasure hunt, this 88MB archive is a treasure chest full of PSDs with layer-licking goodness. The gems include a full suite of UI controls as well as other practical UI elements such as the on-screen keyboard, notifications and start menu for easy drag and drop manipulation, if you can find the right layer amongst hundreds that is.
Although UI mockups are not impossible from scratch (especially if most elements are solid shaped squares), what I really like about this is that Microsoft is providing an official resource that will make mockups that much more consistent if not pixel-perfect with their real counterparts.
As someone who's put together their fair share of mockups, trust me when I say this is awesome.