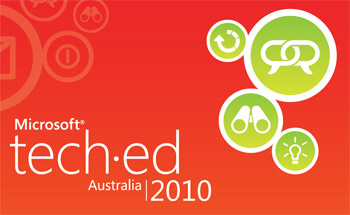 Conference internet connectivity can be a bit of a hit or miss but Microsoft Australia's event gurus has always put in their best effort to make it better.
This year at TechEd Australia 2010, they're stepping it up a notch (or two) by offering native IPv6 connectivity for all conference delegates.
A first for a Microsoft TechEd anywhere and possibly first for a Microsoft event, every wireless and wired user (with an IPv6-supported OS like Windows 7) at TechEd Australia will have a public and globally routable IPv6 address.
In contrast to a traditional IPv4 network, this means the router will no longer have to allocate internal IPs that can only be reached either through the packet maze that is Network Address Translation (NAT).
Although the benefits of IPv6 won't be as obvious until it has greater adoption, at least TechEd attendees will be able to brag about their newly assigned 128-bit addresses on Facebook accessed through their special IPv6 URL (www.v6.facebook.com).
For an event the scale of TechEd where thousands of unmanaged and differently configured systems are expected to be connected throughout the day, I tip my hat to the team for even attempting such a bold deployment. Should something blow up, you'll be able to read about it on their TechEd Backstage blog.
I can't wait to ride the IPv6 wave in a couple weeks.