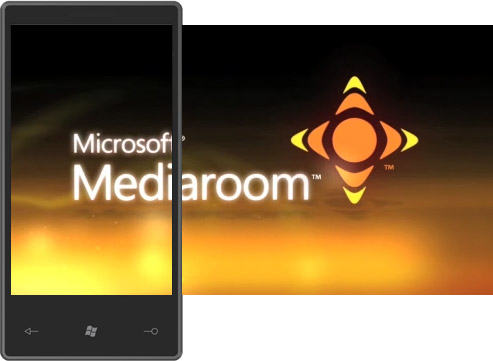 Those who still enjoy their fair share of television entertainment through one of dozens Mediaroom-powered IPTV services around the world will be glad to know Microsoft already has a Mediaroom Client ready for Windows Phone 7.
A VPAT (Voluntary Product Accessibility Template) document published on Microsoft's accessibility website reveals a software unambiguously named "Microsoft Mediaroom Client for Windows Phone 7 v 1.0".
Although the document itself reveals no features of the software, one can guess by looking at the Mediaroom client for Windows Mobile Microsoft showed off earlier this year at CES, you would be at least able to stream content from the service provider or content you've recorded on your own DVR.
The Mediaroom website also suggests you'll be able to view the programming schedule and even remotely manage recordings from the mobile client. If you think about it, your phone suddenly takes on some of the roles of the remote. I wouldn't be surprised if it eventually replaces it entirely.
Like other components of Mediaroom, it's likely this client would be the responsibility of each individual service operator to customize and distribute, but at least it shows off some other forms of entertainment integration in WP7 besides the Zune.