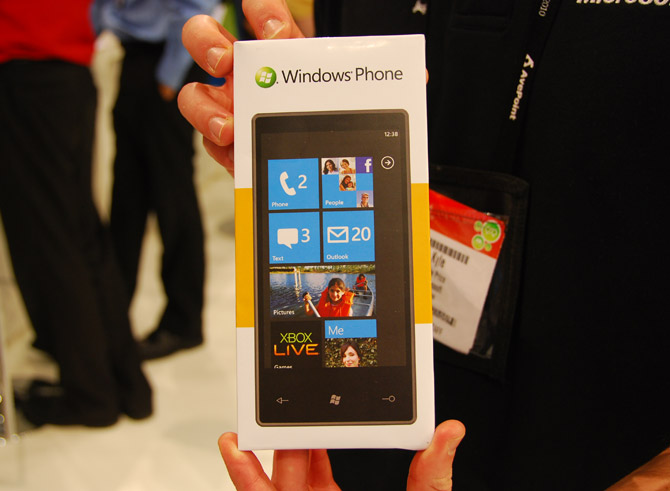 At TechEd Australia 2010 this week, Microsoft is handing out 250 blocks of chocolate with Windows Phone 7-branded packaging at various sessions and activities for correctly answering quizzes.
Although they might look like nothing more than ordinary gifts, but for a few lucky people, chocolate is not all you will find inside.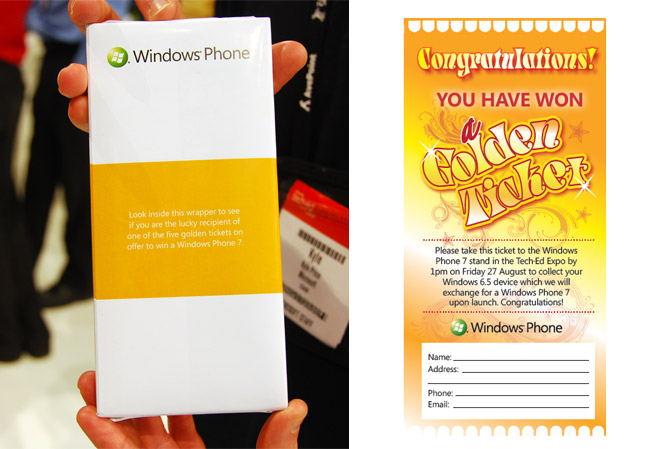 For five lucky people (pretty good odds), inside the wrapper they will also discover a golden ticket which in true Willy Wonka style can be redeemed for a free Windows Mobile 6.5 device today and a Windows Phone 7 device when it comes out. Pretty sweet deal, if you get what I mean.