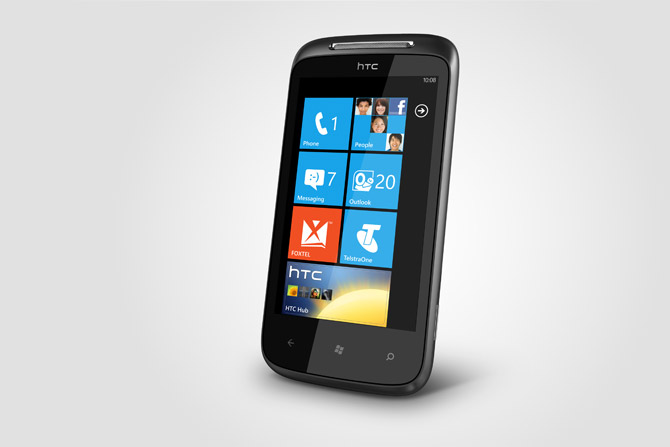 At the Sydney Windows Phone 7 press conference today, Microsoft Australia and its OEM & carrier partners announced various pricing options for WP7 devices in Australia. If you're looking for a WP7 phone down under, here's all the different ways you can get one after October 21.
The premier local launch carrier, Telstra, has two devices available at launch. The HTC 7 Mozart will be available for free ($0) upfront on a $49 plan with a 24 month contract. The LG Optimus 7Q with a slide-out keyboard will be available on a special consumer plan with unlimited national calls, SMS, MMS and 3GB of monthly data allowance for $0 upfront on a $129 plan with a 24 month contract. (This special plan will be available at the end of the month, may be soon after launch.)
Unfortunately the elusive HTC HD7 is not available at launch. It's officially slated to be available exclusively through Telstra next year in 2011. You would be wise to bet the first half of the year.
Optus will be offering both the LG Optimus 7 (without slide-out keyboard) and Samsung Omnia 7 for $0 upfront with a $79 Optus Cap plan for consumers and $79 Business Complete Ultimate plan for the enterprise on 24 month contracts.
Finally, Vodafone will be offering the HTC 7 Trophy however pricing has not been revealed.
Those looking for a little more plans flexibility will be glad to know that WP7 phones will be available outright. LG representatives revealed to me that both their Optimus 7 and Optimus 7Q have a recommended retail price of $799, however Telstra, Optus and retailers reserve the right to sell it for more (or less). It's not sure whether these devices will be carrier-locked.
Four phones on three carriers. Not a bad effort for a launch a week away.