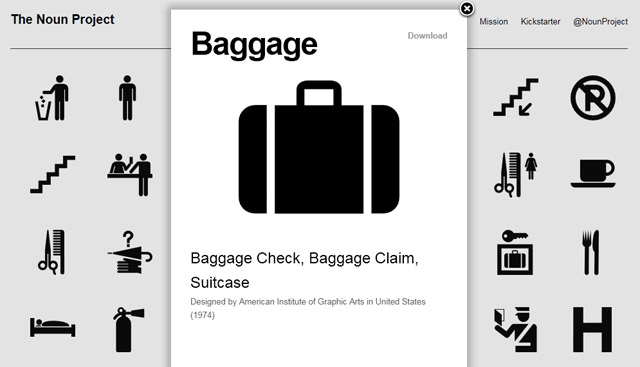 A new and upcoming graphics design initiative called "The Noun Project" is going to make a lot of Windows Phone 7 designers and developers very happy.
The project's mission is to collect, organize and make available an extensive library of free pictograms/icons for common nouns and concepts that make up the universal visual language, which also happens to be a major theme in Microsoft's Metro design style. The best part, all icons are guaranteed to be free.
Still in it's early stages, the website currently offers a solid set of 500+ icons. Unfortunately searching and categories are still being developed so it makes finding icons somewhat difficult in the meantime, but nevertheless fun to browse. They also plan to accept third-party contributions and host competitions to continue growing their collection.
The website's creator is currently accepting community funding on Kickstarter.com. If you pledge $30 or more, you even get a free shirt printed with up to 3 icons of your choice.