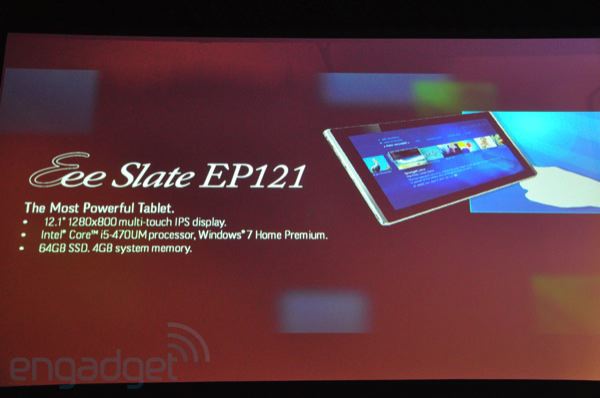 A day ahead of the center-stage Microsoft keynote at the Consumer Electronics Show (CES) 2011, ASUS announced at its own press conference several tablet devices, specifically one of which runs Windows 7. Granted Windows-powered slates are all the hype, this doesn't seem like the right way to go about it.
It wasn't that long ago the PC industry wandered down this path before – loading a desktop operating system onto a slate form factor. In fact, they even tried it twice – first with Tablet PCs, then Ultra Mobile PCs. Although all of these things sold (maybe quite a few), none of them took off quite like the iPad has. Even with the experience behind the PC industry, OEMs seems to be making the same mistakes again.
For the same reasons Apple didn't build the iPad with OS X, OEMs need to admit Windows 7 is not "good enough". Although Microsoft has made significant improvements to touch usability in Windows 7 over previous versions, notably the first – Windows XP Tablet Edition, it is not a tablet OS at the fundamentals. No amount of slick form factor, third-party shell overlays or touch-friendly application bundles will fix that.
Hopefully during this week, Microsoft will show off (and lead their OEMs partners) how it's suppose to be done. There's an undeniable amount of rumors Steve Ballmer will announce a version of Windows to power devices that are more competitive against the iPad.
One can only hope it's something more than just an ARM port of Windows.
Disclosure: I am attending CES 2011 as a guest of Microsoft Australia.