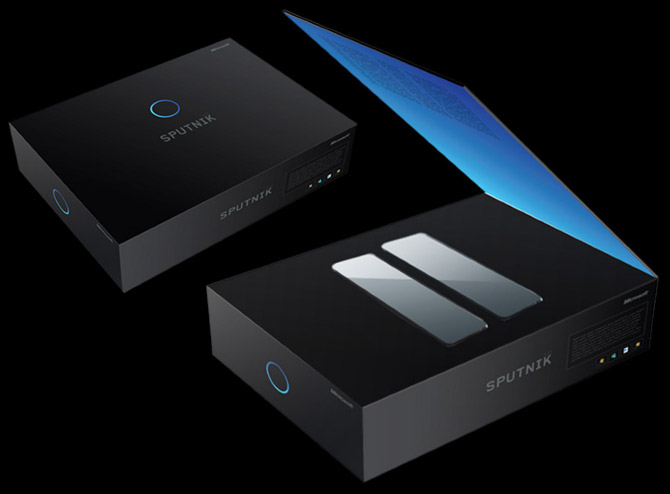 Sometimes the deadpool contains a few unpolished gems too. Thanks to a tip from Stephen Chapman of MSFTKitchen, we now have a concept image of what might have been the packaging and boxart for the ill-fated Microsoft wireless webcam product cleverly branded Sputnik.
Although it's not very productive to speculate on dead projects, I think this project missed an opportunity to evolve the webcams industry once and for all. A simple addition of some flash storage would have resulted in a webcam-pocketcam hybrid that would make it much more appealing than Cisco's popular Flip camera.
Just imagine, at home the device automatically recognizes the WiFi network and syncs any stored video recordings to the home PC. Docked on the monitor, it acts like any other webcam for use in Windows Live Messenger or Skype and charges its batteries. When removed, its redirects the conversation to its speakers so you can continue the conversation anywhere around the home.
Out of the home, it's a slim form factor and ease of use makes it the perfect portable camcorder to quickly record minute-long memories. A built in mini USB dongle makes it easy to plug into any laptop to access the recordings or use as a travel webcam.
Of course, Microsoft can do nothing and give Apple FaceTime a free pass.