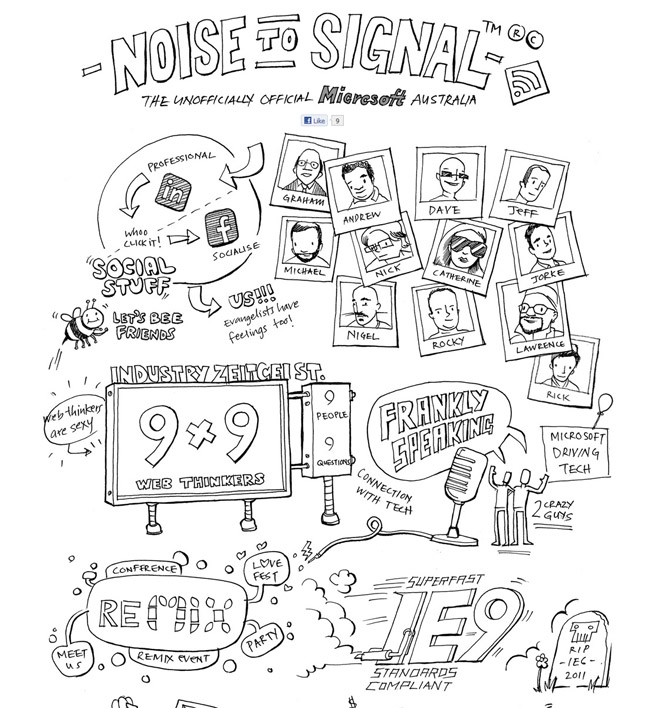 We have some pretty awesome Microsoft developer evangelists down under. To help prove it, they've just launched a cool one-page site today called "Noise to Signal" (together with 9×9) that casts a clear and broad light on everything the company is doing for developers presented in comic sketches of all things.
What's awesome about it is that not only is it so different but it works so well. The light hearted humor and informal atmosphere is a stark contrast to the Utopian corporate marketing spiel that commonly creeps into evangelism for the worse.
Although there are already plans to make it more interactive in the future, I think there's an opportunity here to tell an engaging developer story over time in the form of an ongoing comic series, much like what Valve does with Team Fortress 2.
Oh and Rick is extra awesome.