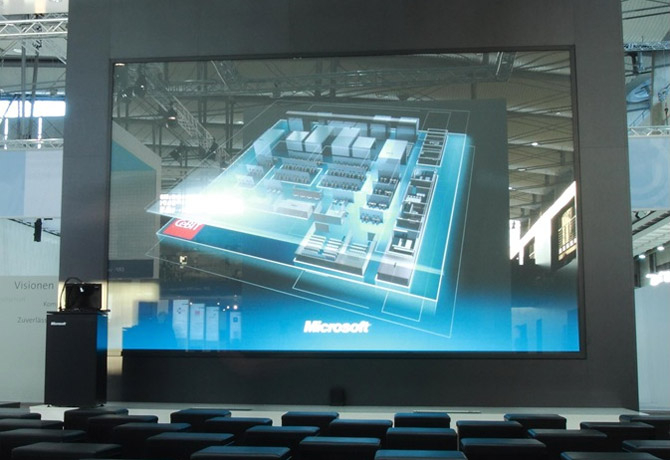 Size doesn't matter, unless you're at a trade show. To prove this point, earlier this month at the annual CeBIT Germany technology fair, Microsoft Germany and long-time partner Stereolize, who specializes in elaborate interactive presentations, had an interactive screen that would even make Minority Report jealous.
In what can only be described as an XXXXL-iPad, the "Microsoft Cinema" is not your average PowerPoint presentation display. The single-piece reflective screen at 234 inches, it is claimed to be the largest touch display in the world and appears to support hand gestures such as flicking, panning and tapping, at least for where a normal person can reach anyways.
Of course the screen is only half the presentation, the slides (if you can call it that) were equally impressive. With a subtle hint of Metro styling, the content animated and transitioned like a scripted screen visualization straight out of Iron Man 2. Check out the video below.
The Microsoft Surface, PowerPoint team and these guys should definitely swap notes.