Microsoft took the liberty at MIX11 conference today to honor the work of Windows Phone 7 application developers today with an "app wall", or to be more precise three walls, to showcase the number of applications in the Marketplace.
Undeniably inspired by Apple's App Wall from WWDC 2009, Microsoft covered three walls of a cubicle (although it might be hiding a surprise for tomorrow) next to the Windows Phone booth in the "Commons" exhibition hall with a print of thousands of icons from apps on the Marketplace.
Obviously a static image is not nearly as cool as an interactive visualization that animates when someone actually purchases an application, developers were visibly just as much excited spotting their own application.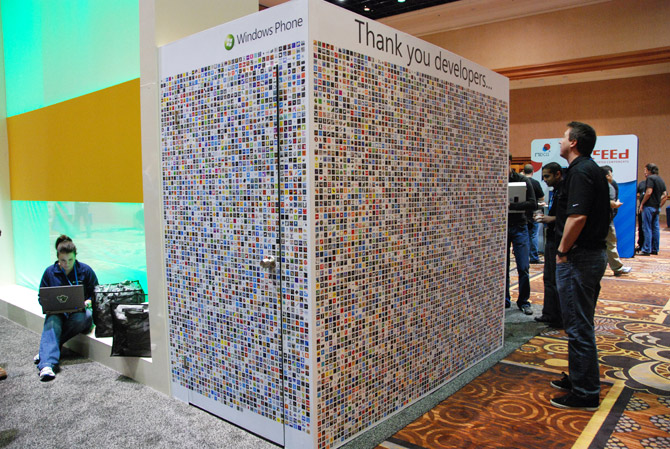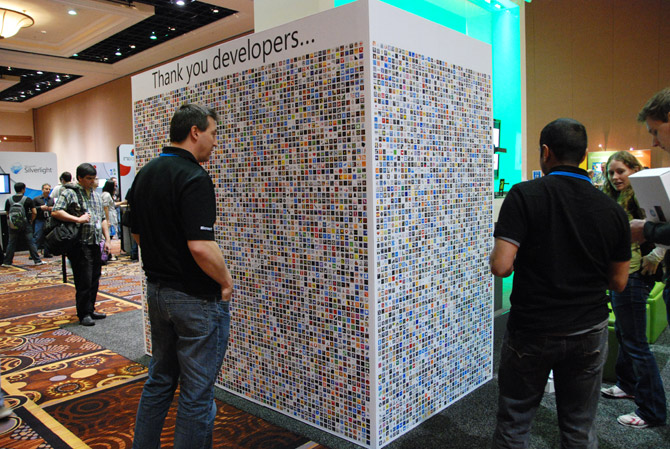 Update: Developers at home can check out some of my higher resolution images to find their own applications, #1 #2, good luck.