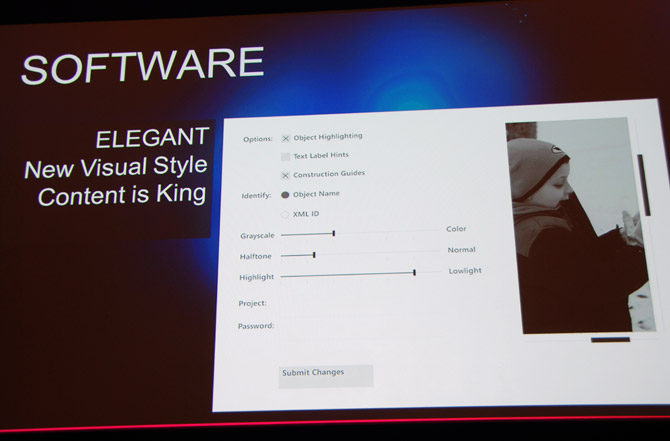 At the MIX11 conference today, Microsoft showed off a number of new user-interface controls for the upcoming Surface 2.0 SDK with hints of Metro, further cementing the "design language" as an universal design style spanning many Microsoft products moving forward.
The presenter, Luis Cabrera, from the Surface team specifically mentioned "Windows Phone 7′ and the "Zune software" as inspirations for the refreshed set of UI controls for developers to use with the new Surface. Although they are not cross-compatible with either WPF or Silverlight controls, the controls are styled in a way that is very consistent with Windows Phone 7, obviously larger.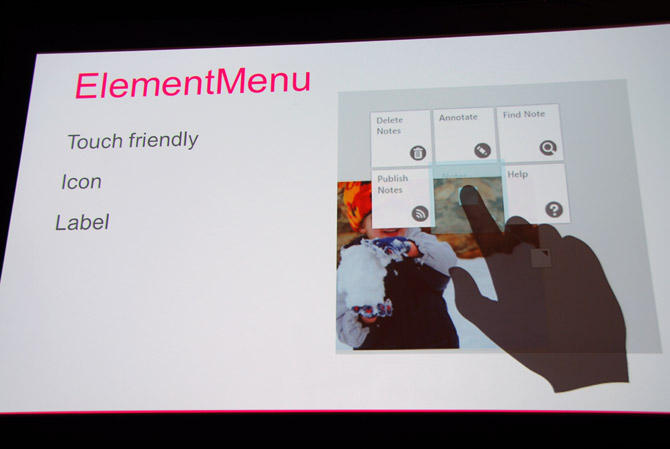 One interesting control of note is the "ElementMenu" which is the context-menu equivalent on a Surface. Previously, this control was presented in a radial manner with each option branching out from the central point. The new ElementMenu presents options in rectangular blocks surrounding the contact point, appearing very similar to WP7 tiles.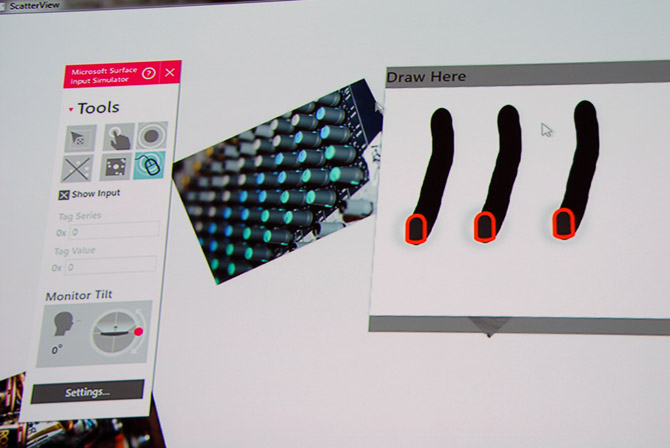 Furthermore, a new tool for Surface developers, the "input simulator" is also very Metro. The tool will intuitively allow developers to simulate multi-touch interactions with just a single mouse. From the reception by developers in the session, it's a very welcomed addition.
The new Surface 2.0 SDK will be available in summer of 2011.