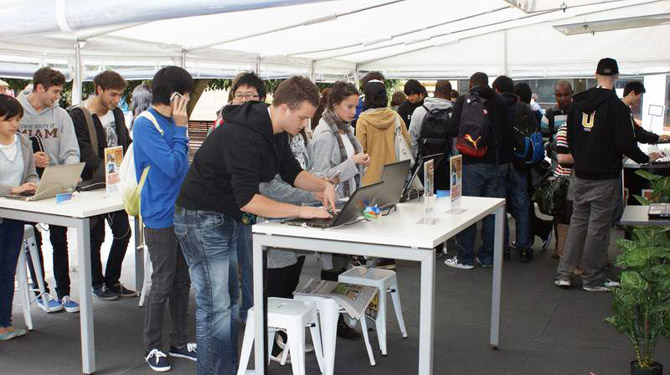 Microsoft Australia sure knows how to treat university students well. They were the first to introduce the "It's Not Cheating" Office promotion, then they awarded a student with 7-months free rent in a house of their dreams, and now they have a roadshow showing off the latest PCs to students all around the country with the chance to win some too.
Microsoft Australia's Windows University Tour 2011 kicked off mid last month and has already visited 4 universities in Victoria (Deakin University, University of Melbourne, RMIT University, Monash University) and 2 in New South Wales (University of NSW, University of Newcastle), already demoing around 20 new laptops and touch PCs to over 5000 students.
Considering how little disposable income students usually have, Microsoft Australia is also giving away 30 Windows 7 laptops of every model and size valued over $45,000 in total. To enter, you just need to answer 3 simple questions on the Facebook page. Entries close June 2.