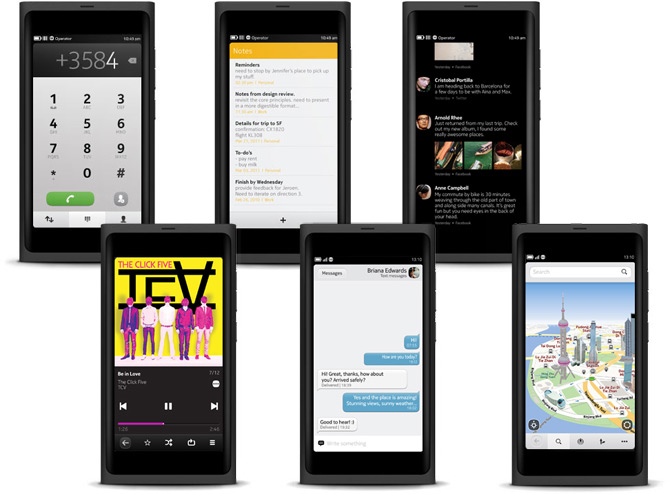 For a company that partnered with Microsoft to take advantage of what most believed to be a stronger mobile platform seems to do a damn fine job at making a v1 mobile operating system on their own. It's as if webOS and Metro had a baby, a cute baby.
I know that there's already enough mobile platforms to go around but it was a surprise to me to see Nokia N9's OS at release will be offering features Windows Phone 7 users will have to wait for in the upcoming Mango update – for example multitasking and deep-linking.
If that wasn't enough, the N9 has a super-sleek quick settings menu – something I've been longing for in Windows Phone.