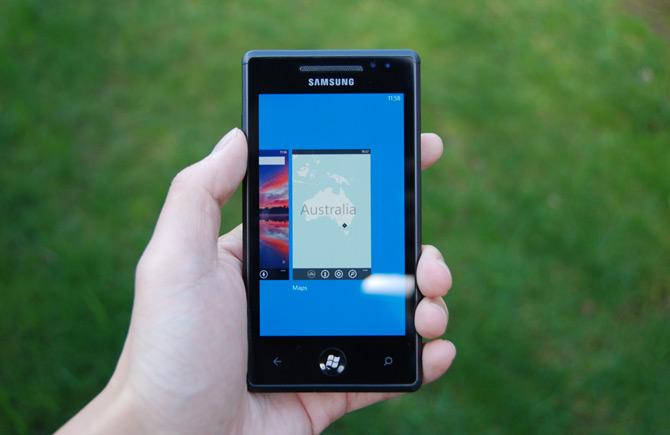 As Microsoft products make the trip across the Pacific, it's not unusual for features to get lost at sea. After Windows Phone Mango Beta 2 ROM bits were released to the wild yesterday, a quick headcount reveals a surprising number of features that survived the journey – including both RTM and new Mango features.
Here's what works in the current Mango build when the system region is set to English (United Kingdom) and search region is set to English (Australia) like the default without the region hack.
Improved: Speech recognition now supports the full function set (calling, texting, Bing search)
Improved: Bing Maps now shows local search listings (e.g. Bunnings) with basic information (address search still tend to default to UK, add state or "Australia" to search to lock to Australia)
New: Bing Local Scout works
New: Bing Maps directions works with tap-by-tap voice guidance including street names (with British pronunciations)
New: Bing Local search works (pivot in Bing)
New: Bing Vision works (with conditions, below)
New: Speech-to-text and text-to-speech text messaging works
Of course there's still a few features which fell overboard.
Crippled: Bing Vision does not scan books, CDs or DVDs (only text, QR codes and Microsoft Tag)
Crippled: Bing Maps local listings does not show reviews
Missing: Bing Music Search
Missing: Bing Quickcards (go to IMDB app)
Together with the possibility that the Zune collection and Zune Pass will finally see the light of day outside of the US, Mango is finally going to set things straight for Australians and many other countries around the world. There's still room for improvement but the wins easily outweigh the loss.
P.S. The developer Mango beta NDA agreement has since been corrected to allow for public disclosure and screenshots.