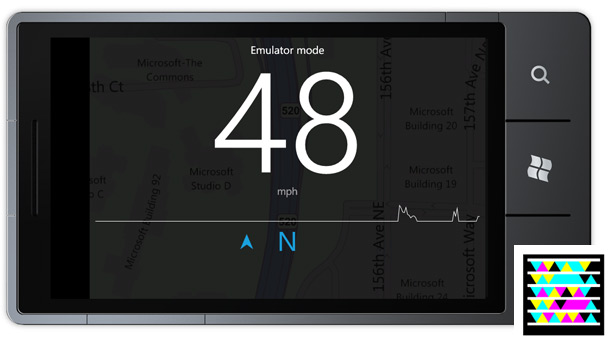 Since spending quite a bit of time on the roads last week, I was desperate for an aesthetically pleasing speedometer app for Windows Phone 7. After sampling the Marketplace, I realized sometimes you just have to get down and dirty to make an app just the way you want.
Having read, written about and evangelized the WP7 development ecosystem for a while now, it's always good to walk the walk. With MSDN documentation in one hand and Visual Studio in the other, my first app "Speedo Plus" is now available in the Marketplace.
As anyone who's seen my code would attest to my amateur C# skills, I make no guarantees on the quality of the code except for the fact that it works, or at least have fooled myself and the Marketplace testers. The design and UX however I do make guarantees about.
The tools were great, documentation was a little patchy but making it was a lot of fun, even though certification was frustratingly unpredictable (i.e. the same app passed and failed on policy 2.7.3).

The app is essentially free. The trial is fully featured and does not display ads. Buy the app for US$0.99 only if you want to support me and I look forward to everyone's feedback.