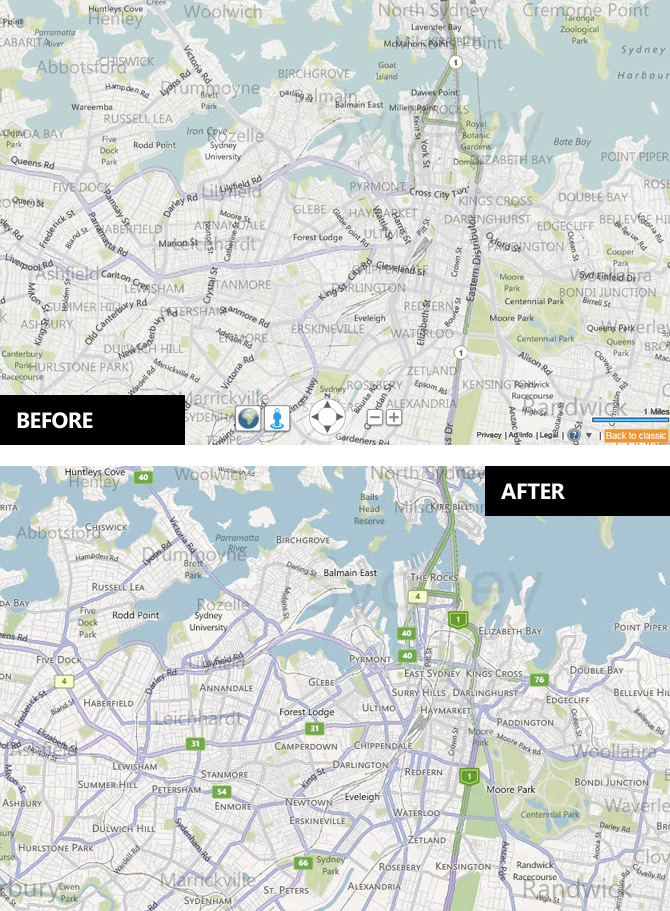 After I quite bluntly criticized the Bing Maps map style update of 2010, it's only fair to give praise when changes for the better are made.
As LiveSide reports, Bing has begun rolling out the "July 2011 Maps Style Update" sporting more prominent borders and higher contrast colorset that addresses many of the issues I was concerned with. In addition, there's also a much more conservative use of the transparent labels in favor of traditional solid labels to reduce clutter.
If you're somewhat design curious, the PDF guide reveals many more subtle changes in greater depth which all adds up to a more refined look for Bing Maps.
Although the website has already been updated, it appears the mobile tileset for Windows Phone 7 has yet to be refreshed. Hopefully that will come sooner than later.
Update: The web of rivers are gone (for the better) too!