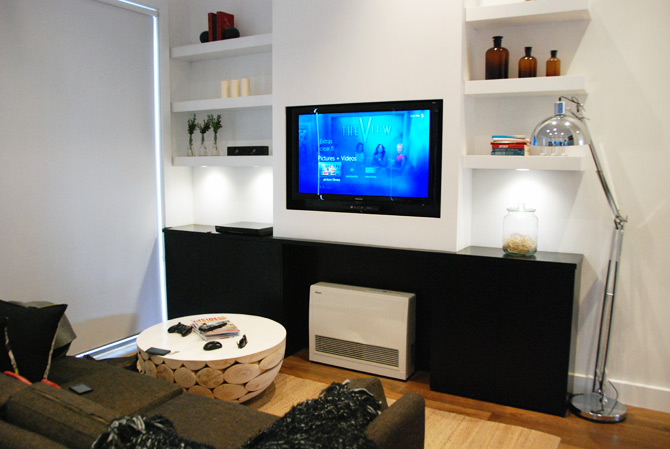 Microsoft is not shy to product placement on TV shows. Recently, Bing and Windows Live have appeared front and center in scenes of "Chuck". Now in Australia, Windows 7 and Windows Phone is also making a splash on reality TV for a popular homes renovation show called "The Block".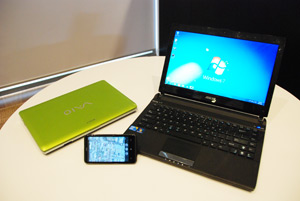 As a sponsor of the show, each of the four teams were provided with two Windows 7 laptops (an ASUS U36 and Sony YB Series) and two HTC HD7 Windows Phones to use during the competition to renovate four houses from scratch. Inside the house, each team was also provided with a HP TouchSmart to showcase the latest PC technologies in their homes.
Furthermore, the show even held a special challenge where one team won a special entertainment prize pack with a sleek Acer Revo Media Center, XBOX 360 Kinect bundle and TV to outfit their living area. The challenge required contestants to use the photo-stitching and editing capabilities of Windows Live Photo Gallery to produce a magazine cover.
With around 1.4 million viewers per weeknight, I can only imagine it's raising some awareness for Windows Phone 7, Windows Media Center and Windows Live to an audience just like the contestants they're watching, not necessarily technologically savvy or informed.
What makes this product placement unique is the fact that it's all real. Not only are the products on the market today, they're all practical and affordable to most people watching the show and maybe thinking of renovating their own house. The people using the technology are also not actors and using actual capabilities of the technology to solve real problems.
Even though I'm personally fatigued of reality TV, I must admit it's nice to see real technology on TV and not the bullcrap under the cloak of technology we've come to expect of TV.