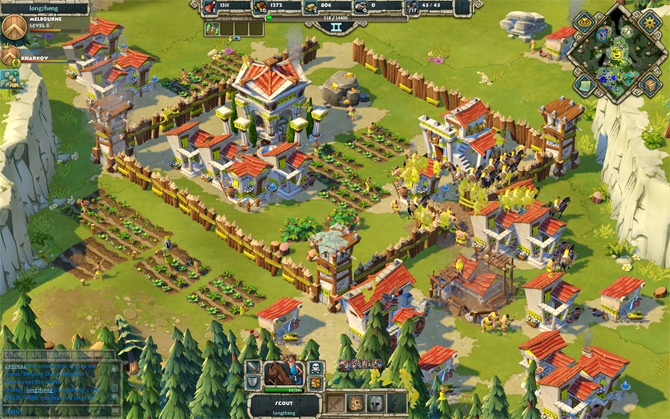 It's hard to believe the latest installment of one of the best selling PC game series is a free downloadable. But don't let its price-tag fool you, Age of Empires Online is a content-rich real-time strategy game with a hint of MMORPG that can deliver lots of fun even if you don't pay a single extra dime.
Coming from a slightly unhealthy obsession with Starcraft 2, I know a serious RTS when I see one. Fortunately, you don't have to be a master of precision clicking and keyboard shortcuts to enjoy Age of Empires Online.
The new Pixar-like art style reinforces the fact that this is a light-hearted and approachable strategy game. Whilst the menu and UI has discoverability issues, the gameplay is true to the series and easy to pick up.
As someone who enjoys playing games with friends more than alone, I was excited to see the inclusion of co-op campaigns. Even though co-op is quite rudimentary – it only seems to increase the difficulty of the AI instead of adding additional gameplay elements, other multiplayer features such as a Horde Defence mode and the ability to visit other people's cities makes playing with friends a worthwhile experience.
Of course not before long the game will start bugging you for money and Microsoft Points for access to "premium" upgrades, items and gameplay modes. Most of the bonuses would just make the game easier and so far I don't feel my gameplay has been limited or restricted severely.
Having said that, I may shell out $15 for the "Defense of Crete Booster Pack" because it actually unlocks additional missions in the Horde Defence mode. Considering I pay up to $90 for games otherwise, it's not such a bad deal.
If you haven't downloaded it already, there's absolutely no reason not to check out Age of Empires Online. For what it's worth, I hope this free-to-play model takes off. Even though the expectations for free games is already pretty high, Age of Empires Online raises it even higher.