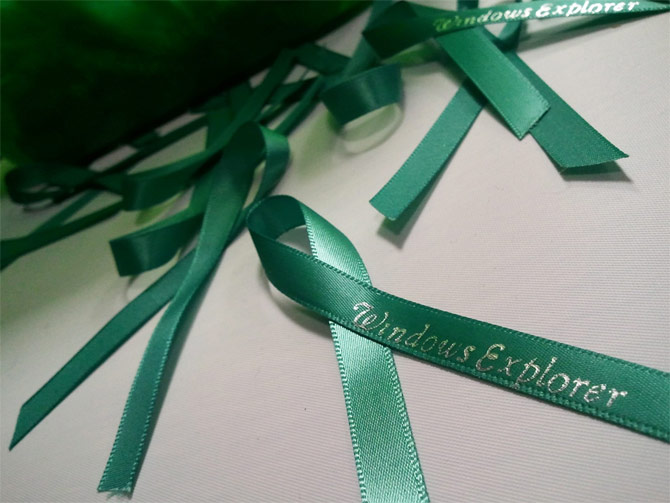 I'm still reserving judgement on the ribbon UI in Windows 8's Explorer application until I can spend some time using it. Nevertheless I can still appreciate a ribbon when I see one, a real one.
Thanks to a heads up from Richard Burte, Ilana Smith, an Aussie (oi oi oi) Microsoft designer who works on the design team responsible for the Explorer ribbon, posted a photo teasing some of the 600 ribbons she had made for an internal event with the words "Windows Explorer" printed on.
According to Ilana, if the real thing is any indication, it was in popular demand.