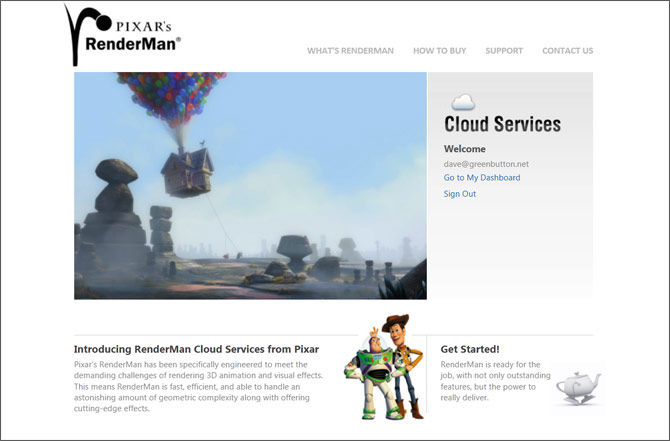 At last year's Professional Developers Conference 2010, Microsoft partnered with Pixar to show off a fundamentally significant proof of concept for Windows Azure by taking the industry-leading RenderMan software to the cloud. Less than a year later, the concept is now a reality with production ready code.
Speaking at Microsoft TechEd Australia 2011, Dave Fellows of the Green Button, a New Zealand software company that specializes in cloud services is helping Pixar port their rendering software to Windows Azure. RenderMan Cloud Services currently in beta testing and will be available generally soon.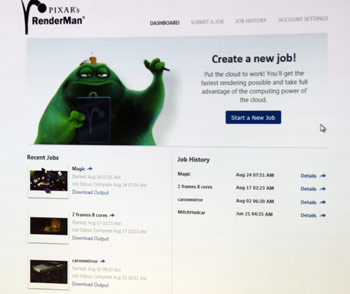 The company which actually shares its roots in Weta Digital saw the possibility to sell extra data center capacity to "spike workloads" at the conclusion of production for the Lord of the Rings trilogy. It was later approached by Microsoft which shifted their attention to Windows Azure.
Green Button now partners with many software vendors to offer cloud computing integration into their app with an interesting shared revenue model, which Pixar is also part of. Although the RenderMan web interface is targeted at small-scale 3D projects, they've also built more specialized tools for professional studios.
Since render projects are a great example of a "spiked workload" with intense computing requirements for a limited time, RenderMan which was previously out of reach to many smaller scale 3D projects can now be more affordable on Windows Azure. A demo scene which usually would have 30 minutes to render was rendered in 25 seconds on 360 cores for just 30 cents.
The next time you see a feature film or photorealistic CAD model which RenderMan is behind so many already, there's a chance it may have been rendered in the cloud, powered by Windows Azure.