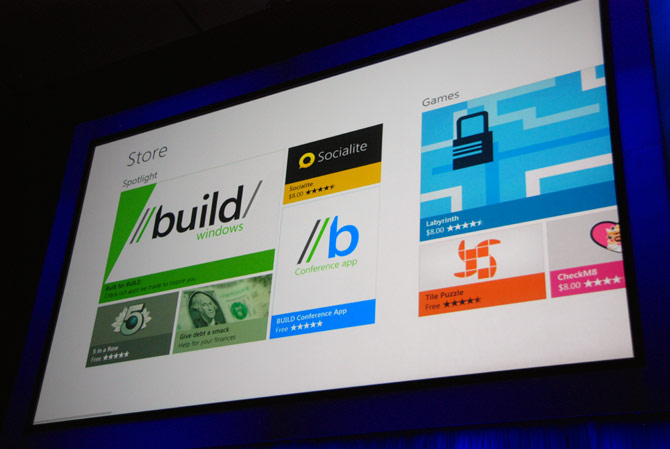 Update 2: Microsoft has since removed the reference to the revenue share structure of the Windows Store suggesting it is yet to be locked down.
At the BUILD 2011 conference, Microsoft has been unusually reluctant to confirm details of the revenue share in the application store in Windows 8 known as the Windows Store. Thankfully their developer documentation is far more helpful to confirm the industry-standard 70/30 split.
In the MSDN documentation for "Primer for current Windows developers", it indicates Windows developers, like their Windows Phone developer brothers, will have to pay an annual registration fee which grants them a 70% commission on their work.
Following industry norms, developers pay a nominal yearly fee to upload apps to the Store, and receive 70% of the gross income from those apps (for paid apps and in-app purchases that use the default commerce engine). With this basic cost structure, the Store has many benefits…
Considering this is consistent with the Mac App Store for the desktop, the split shouldn't come as a surprise to anyone. As a Windows "developer" who has had experience with the pain of acquiring a code signing certificate, setting up a web purchase page that integrates with a payment processing service and implementing a license system, 30% is a cost worth paying.
In addition, it is anticipated applications that only list through the Windows Store (legacy non-Metro Style apps), Microsoft will not charge any fees for the listing. Having said that, one can assume a developer account with the registration fee is probably required.
Update: It appears there is also a 5 PC license activation for customers who purchase applications, which too is industry-standard.
Any customer who pays for an app can install and use that app on up to 5 Windows Developer Preview devices, so that the app can engage that customer across a range of form factors.