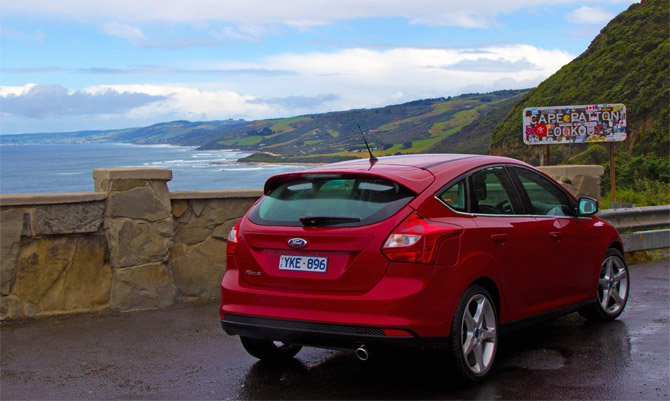 Normally I only get to play with electronic products that fit inside a brown bag, at most, a couriers box. When Ford Australia offered me to test drive a new car, the offer was simply too good to pass up even if I'm not an expert in wheels. Especially when it comes in red.
The 2012 model Ford Focus, available now (in 2011) around the world including Australia, caught my eye not because of its style or performance – both of which it has but neither I'm qualified to critique, but because it signals the start of an utopian dream only a decade ago, a car that could park itself and potentially drive itself.
Granted more complicated camera-based automatic parking systems has been available for a couple years now, the fact that Ford's Active Park Assist requires zero driver input now on a more affordable and mainstream car like the Focus is a testament to just how fast the car industry is adopting new technologies.
Although I've never been bothered by reverse parking, the fact that I can press a button and follow some simple prompts to do it perfectly every time without adjustment is an option I would choose every time (and I did the dozen times during my week's drive).
I can't begin to imagine how much more this is worth to someone who would have otherwise avoided reverse parking altogether.
Noted the system currently has its limitations – it can only reverse into a spot if there is a car in-front and doesn't detect a viable parking spot if you don't initialize it before a whole car length away, it works well enough and can only get better over time. Having said that, I was pleasantly surprised when it also works equally well for driver-side parking spots in one-way streets which I have a lot less experience in.
I must admit, sitting in the driver's seat and watching the steering wheel turn by itself is both awesome and surreal at the same time. Check out the video demo from my roadtrip to the Great Ocean Road (pictured above).