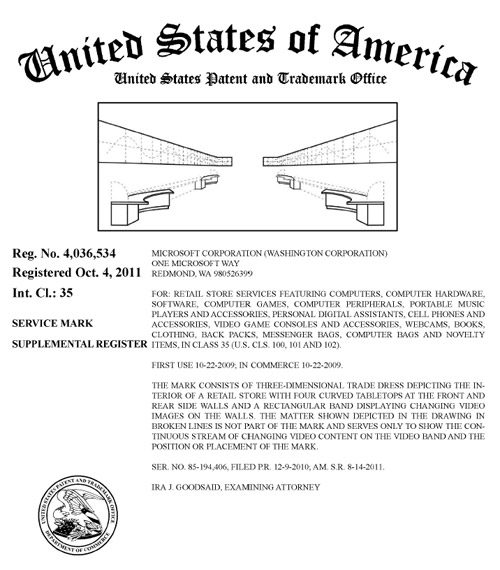 If you were looking to sell computers in a room with four curved tabletop and walls of seamless video screens, be careful, Microsoft might come after you with their Microsoft Store "trade dress" trademark registration 4036534 as of three days ago.
It was only two years ago Gizmodo leaked a comprehensive design document with sketched plans for a Microsoft Store. A few months open, the real thing showed up in Arizona. Now, 14 stores (open and planned) are scattered all around the US.
Interestingly, Microsoft almost missed their re-approval application by a day having been refused its original application on the 15th of February 2011. A response was required within 6 months to avoid abandoning the application. Like a high school student, the response was submitted a day before on the 14th of August. Turns out even lawyers procrastinate.