It looks like Microsoft isn't just waiting around for their envision videos to become reality, they want to build it. Australian Business Traveller today wrote about a new partnership project Microsoft and Novotel has recently launched, Chambre 3120 (Room 3120 in French).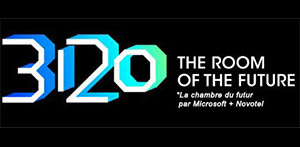 It's a concept for a futuristic hotel room and you could book it for your 2012 Paris holiday.
For the price of 200 Euros a night, this is not your typical hotel room at the Novotel Vaugirard Montparnasse. To sleep a family of two adults and two children, the two contemporary-styled room are equipped with technology with both current and experimental technology.
Besides the expected bundle of XBOX, Kinect, tablet PCs and Windows Phones to deliver an array of entertainment to guests, there's also a 1st-gen Surface table embedded into a Japanese-style tatami for the "play room".
Linking the two rooms is an interactive mirror by Sensorit, powered by Kinect. As one of the first third-party Kinect SDK applications, it allows users to interact with real-time news feeds, weather and music using hand gestures on a mirror-like display.
For those of you who aren't planning a trip to Paris, here's some pictures from the room.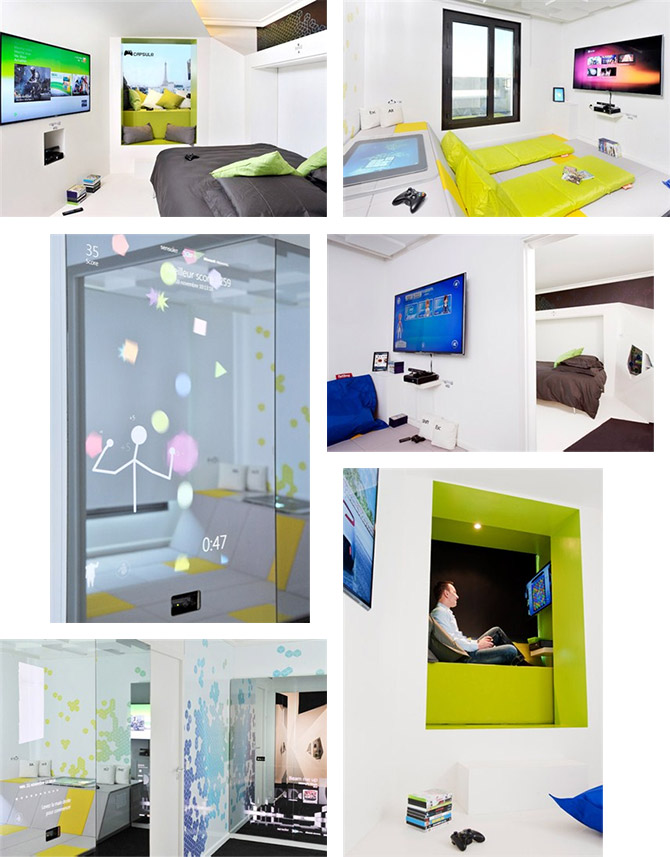 Beyond this concept room, "Novotel and Microsoft will continue their partnership through the deployment of specially-designed Kinect Experience stands in public areas across the Novotel network. They are also considering the possibility of offering the game console in rooms so that guests can benefit from an ultimate entertainment experience during their stay."
Unfortunately the future is available for a limited time only. Bookings close 14th of February 2012.