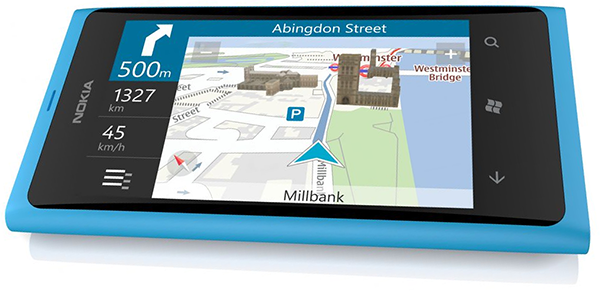 Nokia's Communications Director Mark Squires tweeted,
Folk's Nokia Drive will not be made available for other WP OEMs. It comes on our Lumia range and there are currently no plans to change that
What a shame. I'm sure there are many other people out there who are like me, happy with their current Windows Phones and would have paid ~$30 for a simple GPS navigation app with comprehensive map coverage. Nokia could have earned money at the expense of other Windows Phone OEM.
If it came to buying a phone just for the GPS, I'd buy a standalone Android device for the free Google Maps Navigation – the best mobile navigation by far. So much so I modded a HTC HD2 to run Android full-time. Now with tethering in Mango, I can even use it on the road sharing data to the Android.