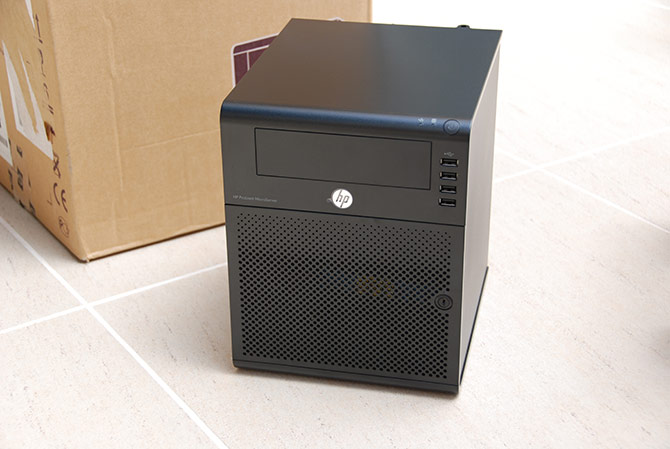 Goodbye HP MediaSmart Home Servers. G'day HP ProLiant MicroServers.
Early last year, HP discontinued its popular range of Windows Home Servers, the MediaSmart Home Server. Although it's possible this was in direct response to the lackluster Windows Home Server 2011 release without drive-pooling functionality, a lot of people including myself liked the form factor.
Late last year, HP Australia is starting to bring brought the ProLiant MicroServer down under. Even though it's targeted at the small business community with its ProLiant branding, it's very much appropriate for the home as well.
Out of the box, the MicroServer looks like most under-the-desk or in-the-cupboard server. It's more or less similar in size to any of NAS servers you would find from other OEMs or even Drobo. Not that I've tried but the all metallic chassis feels sturdy enough to take some punishment.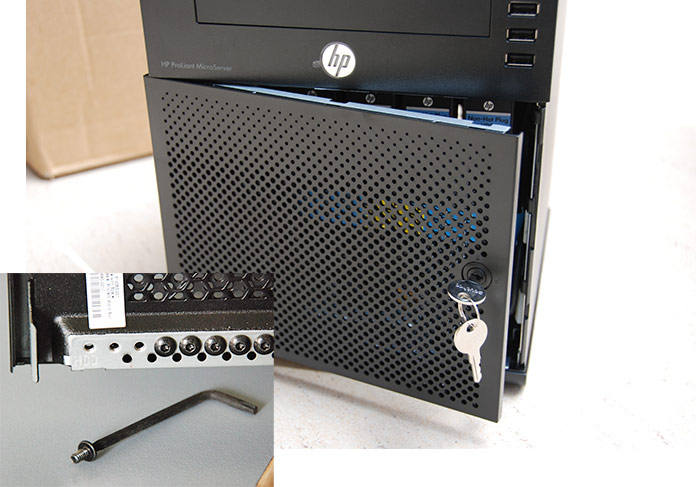 Opening up the front door requires a key, a nice touch for those desiring some physical security. This reveals a standard set of removable 3.5" SATA drive bays which HP clearly labels as non-hotplug, a small inconvenience but not a deal breaker.
Speaking about the door, I want to point out a nice touch that it comes with a handy wrench and screws behind the door that can be used to unscrew/screw hard drives onto the plastic drive holders or even the slide-out motherboard for maintenance and upgrade.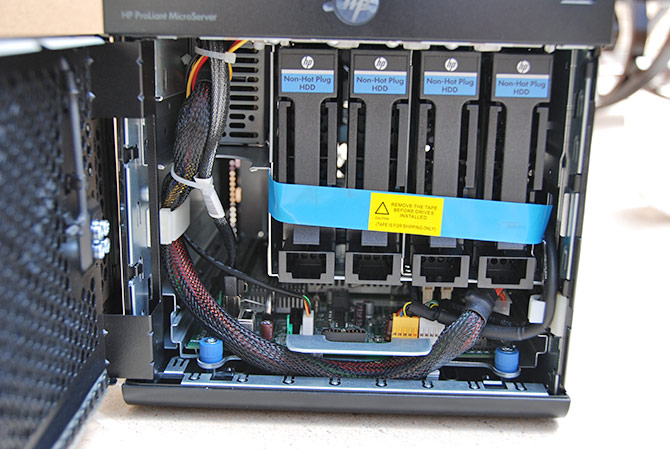 The model I have is specced with an AMD Turion II NEO N40L which is a remarkably efficient and capable processor at 1.5GHz with only 15W power usage, barely contributing to the low maximum system power usage of only 72.3W. When your house runs on solar-power like I do, this is a huge bonus to decrease your baseload usage.
This model also comes with 1x4GB DDR3 ECC RAM and 2x500GB drives pre-configured in RAID1 with the AMD hardware RAID controller. Ports include Gbit ethernet, 7xUSB2, eSATA and 2 PCIe(x16,x1) slots.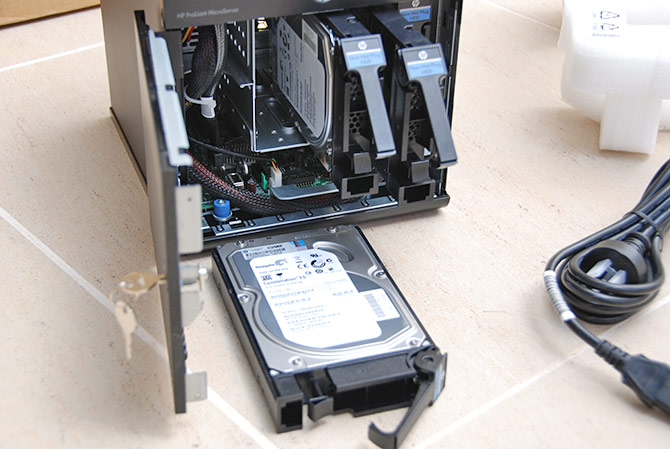 The pre-installed OS for this model is Windows Small Business Server Essentials 2011. Although technically SBS2011 and WHS2011 are very similar, the additional domain-centric configuration and features of SBS can be a bit overwhelming. Having said that, it does support more users (25 vs. 10) so it makes more sense for a real small business. Since it comes with onboard video and a VGA port, reinstalling any OS is not a big deal.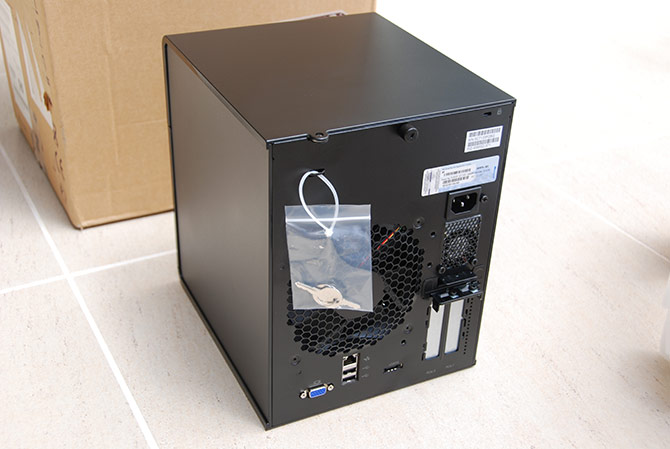 As a server, probably the most important aspect of its internals is cooling and noise. This server does well for both. A single fan pulls draws in air from the front door grille to cool both the hard drives and fanless CPU. With only one other tiny fan for the power supply, this unit barely a whirl from under the desk where it sits for me. You could easily sleep with this turned on next to you.
Priced at just $399 for the entry-level (2GB RAM, 1x250GB) in Australia, the MicroServer stands as a reasonable option for anyone looking for a set-up and forget Home Server or Small Business Server for most server capabilities – NAS, media sharing, email and even serving some websites.
Giveaway: Since they're nice people, HP Australia is going to give away not just one but three ProLiant MicroServers on this very blog next week. I asked them nicely to spec it out with SBS2011 preinstalled, the additional RAM and HDD which means they are each worth $799. Keep an eye out next week to know how to enter. (Australians only)